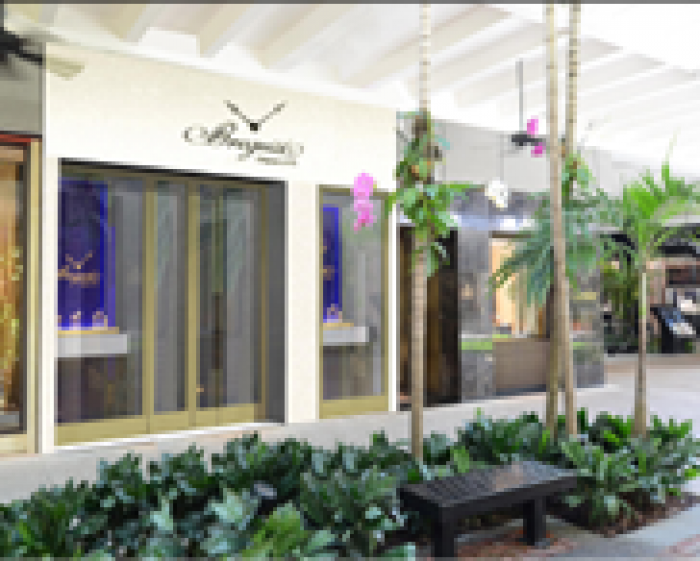 Breuget
Breuget luxury watches, a division of Swatch, is getting ready to open it's 4th boutique in the States, located in the prestigious Bal Harbour complex in Florida.
Breuget continues to lead in watchmaking mechanics since being acquired by the Swatch Group in 1999. The brand has long been associated with continual innovation in watchmaking techniques and advancements. Breuget's dedication to novelty has helped in last through trends and fads since the company's founding in the 18th century by A.-L. Breguet.
The well-appointed750 square feet boutique showcases the notable attributes of the highly acclaimed watch company, including a predominant royal blue color subtly echoes the pocket watch made for the Empress Joséphine, wife of Napoleon Bonaparte, a loyal Breguet patron. The new boutique also features huge glass walls reflect the guilloché dial motifs crafted in keeping with the finest Swiss watchmaking traditions. Looking up, patrons can see the elliptical shapes on the ceiling echo the oval form of the Reine de Naples watch, the first wristwatch ordered from A.-L. Breguet in 1810 by Caroline Murat, Queen of Naples, and now the brand's star ladies' collection.
The Bal Harbour Breguet Boutique marks the 25th store opening in the world, with other locations inParis, Cannes, Geneva, Zurich, London, Vienna, Moscow, Moscou, Ekaterinenburg, New York 5th Avenue, New York Madison Avenue, Los Angeles, Dubai Mall, Dubai Mall of the Emirates, Seoul Hyundai Department Store, Seoul Galleria, Tokyo, Singapore, Shanghai, Beijing, Ningbo, Taipei, Hong Kong, Macao and Shenzhen.
Breuget can be found at www.breguet.com.