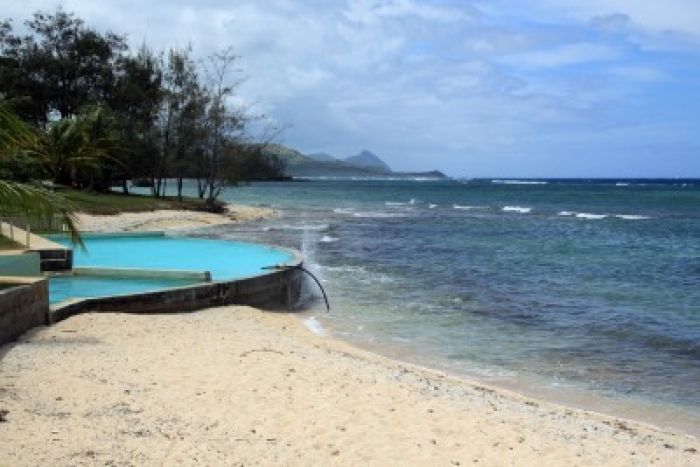 Vanuatu may be known as a location for the television show, "Survivor," but you don't have to go through immunity challenges or tribal councils to enjoy this popular destination. Vanuatu holidays are ideal for families and a great way to both relax and enjoy a wide range of cultural and outdoor activities. With a little bit of planning, your family will have the holiday of a lifetime.
The Basics
When planning a trip to Vanuatu, there are several things that are good to know:
·         You do need a passport – most likely. SmartTraveller.gov.au recommends checking entry requirements with the nearest consulate or embassy of Vanuatu or the Vanuatu Department of Immigration, as entry requirements do change regularly.
·         You don't need vaccines – but anti-malarial medication and being up-to-date on your current vaccines is a good idea. Vanuatu is in the malaria belt, so take precautions against mosquito bites.
·         Tap water in Port Vila, Vanuatu's capital is generally safe to drink. However, tap water is not safe once you're away from urban centers. To ensure your safety, stick with bottled water and avoid ice cubes unless you can be sure they are made from bottled water as well.
·         For the best exchange rates avoid hotels; visit Goodies on Lini Highway.
·         When shopping, remember shops usually close between 11:30am and 1:30pm for "siesta" and are often closed on Sundays. Avoid shopping in Port Vila when a passenger cruise ship is in port as prices in the local shops tend to increase.
·         Observe local culture and customs.
o   English, French and Bislama – a form of Pidgin English – are the official languages.
o   Modesty, especially for women, is important so dress accordingly covering knees and shoulders.
o   When visiting local villages, be sure to get permission before entering the village, taking photos, picking up food or any other items.
The Perks
There are many wonderful advantages to visiting Vanuatu. First, the food is incredibly fresh; there is an abundance of fresh fruit and vegetables, as well as a wide variety of seafood. In hotels and resorts on the main island of Efate, children stay and eat for free. There is also childcare available when you want to have a bit of time to yourself (and really, what busy parent doesn't?)
Kids' clubs are a fantastic way for children to have adventures and experiences tailored specifically for them. Le Lagon's "Funtastik Blong Kids Club" has dozens of activities ranging from water sports such as swimming and beach Olympics to crafts such as jewellery making and weaving lessons. There are also cultural and educational opportunities including fish feeding, coconut harvesting and Bislama lessons as well as historical tours, and tours illustrating local customs and legends.
If your child has ever dreamed of running away with the circus, Turtle Bay Lodge in Espiritu Santo can help make that dream come true. Turtle Bay Lodge offers circus classes for kids including workshops on acrobatics, aerial silks, juggling, pyramids and trapeze. Experts from the Lunar Circus Vanuatu teach the workshops in a fun and safe environment. 
Things to Do and See
Vanuatu consists of over 80 islands. There is a nearly endless variety of amazing things to see and do. Below is a list of just a couple of the highlights you and your kids will not want to miss:
·         Hideaway Island. Take a taxi to this tiny island not far from Port Vila to visit a marine sanctuary. Bring your snorkeling gear to get an up-close view of the magnificent coral. Be sure to wear appropriate footwear, as the beach consists entirely of coral. Fish feeding is encouraged at Hideaway Island and the fish will eat right out of your hand. You can purchase fish food at the island, but the fish prefer it if you bring your own bread.
·         Iarofa Cultural Village. No visit to Vanuatu is complete without a visit to the home of firewalking. Here you can experience the daily life of the native people of Vanuatu through fascinating interactive tours. You can also witness traditional dances and learn about the local customs and history.
That is only the beginning; Vanuatu is the holiday destination with something for everyone, especially families.