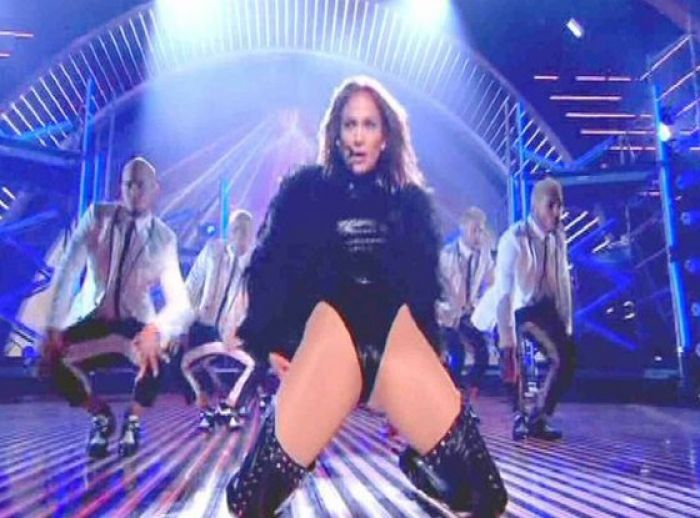 Image from ITV
Jennifer Lopez is catching a lot of flack for her choice of ensemble for her appearance on Britain's Got Talent, an interesting turn of events considering she wore something almost identical to the BBMA's earlier this month with no media response at all. Still, perhaps Britain's just not ready for a stylish singer that's quite so saucy. But aren't they supposed to be the "mature" country?
Jennifer Lopez put on quite a show last night on Britain's Got Talent, but not everyone in the U.K. was impressed.
Wearing thigh-high boots and a skintight bodysuit that left little to the imagination, the 43-year-old performed her hit single "#LiveItUp." The judges—even Simon Cowell!—were blown away by J.Lo's provocative performance, but viewers at home found her sexed-up look to be inappropriate for a family-friendly program.
Ofcom, which is similar to the FCC in that it regulates media, confirmed to E! News it has "received complaints, which we are currently assessing but not investigating at the moment." (Read More)