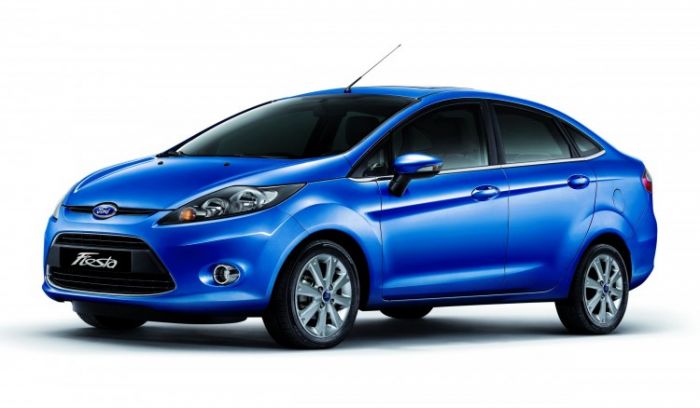 http://www.drivingford.in/wp-c
If you're thinking about buying a new car using a car lease or contract hire agreement, there are lots of factors to consider. This is particularly true if you're a business and you're looking to buy a number of new vehicles.
A recent study has examined the factors that are most important when business drivers and fleet operators make car leasing decisions. Unsurprisingly, cost was the most significant factor when making a contract hire decision but the research found that environmental issues were much less of a priority.
Is this a problem, or should customers be thinking green when leasing cars in the UK? We investigate.
Cutting costs and reducing emissions 'goes hand in hand'
The Sentinel reports that a survey of fleet managers published in May 2013 found that cost far outweighs environmental concerns when fleet operators and business drivers make decisions about vehicles.
The study of more than 600 business drivers revealed that more than 40 per cent said that cost savings were the key priority – nearly twice as many who said they were concerned about green issues. The research also found that rising fuel prices, car loan, insurance, road tax and maintenance costs were more of a priority for drivers than issues such as carbon emissions.
However, a leading car leasing expert believes that the desire to reduce costs does not mean that it isn't also possible to 'go greener'. Peter Davenport, chief executive of a leading car leasing company, said: "Anyone who thought that fleet greening was the most important priority for most fleet managers was kidding themselves – and not just since the economic downturn. But I don't think it's a big issue that many firms use environmental policies as a marketing tool or just pay lip service to them.
"Cost-cutting and reducing emissions aren't mutually exclusive – in fact they often go hand in hand."
Companies already looking to more economical cars through contract hire
Recent changes to the CO2 threshold for the main rate of capital allowances for business cars have seen the limit reduced from 160g/km to 130g/km. This means that low emission, greener cars are already in demand with businesses looking for contract hire.
Businesses can also lessen their environmental impact using other initiatives such as vehicle tracking systems. Real time information about driver behaviour helps companies to improve their fuel consumption and efficiency and it can reduce mileage claims and insurance costs. It also helps you to cut the amount of fuel used and, consequently, lower your carbon emissions.
Mr Davenport, the car leasing expert, added: "All these things drive down costs, but they also reduce environmental impact. The real problem is that too many directors don't realise the implications of making decisions based almost entirely on how much the rental bill is going to be for the first six months."
Separate research released in May 2013 has suggested that the number of business fleets setting green targets has dramatically increased this year. Mr Davenport added: "There are slightly contradictory messages coming out of the research. In the end, though, lowering emissions almost always means lowering fuel costs.
"As long as fleet managers can convince directors to look at whole-life costs rather than just the headline rental band, there's no reason why businesses can't save money at the same time as significantly reducing environmental impact."
Author Bio:
Sherwood Garage provides people in search of used porsche scotland with the best selection they can choose from. For years now, Sherwood Garage have delivered the exceptional service of delivering admirable types of cars to our clients' garages.