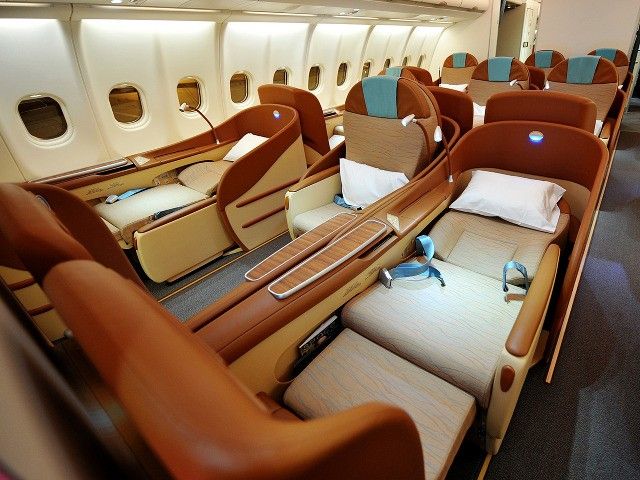 http://www.ausbt.com.au/
Business class flights with high-end facilities ensure that passengers can travel comfortably and luxuriously. This is the reason first-class passengers choose to travel in business elite class.
Big names in the corporate world, celebrities of the glamour world, renowned industrialists and other eminent personalities rely on premium class flights for travelling long distances.
If you are planning to travel in business class, this blog post will increase your acquaintance with the facilities and complimentary services and provide tips for choosing the best airline. It will also help you understand whether it is really worth the money.
Facilities offered in business class flights
Airline service providers offer superior quality services in business class. Apart from executive lounges and mileage bonuses, as a first-class passenger you can expect
· Wider flat beds within plastic shells
· A good number of entertainment options such as favourite movies, music on demand, Internet browsing
· Delicacies prepared by celebrity chefs
· Exclusive wine lists and fine liquors
· Designer amenity kits and blankets
· Chauffeur service to and from the airport
Are there any Complimentary Services?
Yes, there are. In fact, there are a good many. Along with the aforementioned services, reputed airline service providers provide additional services exclusively for premium class passengers. Let us take a look at some of them:
· Any class travel facilities for existing clients
· Chauffeur with language preference
· Multiple carrier routes
· Car rental services including luxury vehicles
· Priority verification on overbooked flights
· Prompt reply to queries
· Choice of different in-flight meals
· Bookings in any international hotel
· Flights to any country round the globe
· Reservations and adjustments in emergencies
· Airport transfers
· Personal travel agents
· Seat reservations
· Delivering tickets to the airport
· Online check-in
These added facilities enhance the superiority of business class flights.
The Price you may expect to incur
Business class fares vary from one airline service provider to another. The amount also depends on the distance you travel. Here is an average price list.
· From UK to South America-£1479
· From UK to Middle-East-£1179
· From UK to South Africa-£1749
· From UK to Caribbean-£1399
· From UK to Australia-£2349
Is it worth travelling in business class?
While travelling in premium class, you cannot feel the restlessness of a long haul journey. There are top-class arrangements to make a long journey relaxing and entertaining. The seats lie back 180 degrees where you can sit back and relax. Soft down pillows and thick blankets are there to up the comfort.
The entertainment quotient is impressive with LCD panel provided behind each of the seats. You can listen to your favourite tunes with a headset provided to each of the travellers.
After travelling on business elite class, you will be able to realise that it is not only about extra leg space, exotic meals, soft pillows, thick blankets and cosy seats. What counts is the royal treatment.
The credit goes to the flight entourages who are well-trained. They show concern for each of the passengers. They perform their best to ensure that the travellers reach their destination comfortably and safely.
With all these superb advantages, it can be said that travelling premium class on a flight is indeed worth it.
When you have decided to make your next trip in business class, you need to choose the best airline with special attention to some significant aspects.
· For Holiday Trip - holidays are for rejuvenation. A perfect holiday is when you don't have to worry about every necessity. Your holiday can't get more pleasurable if you choose an airline which provides you with sightseeing tour services and special surprises for you and your loved ones.
· For Business Trip - when you are going on a business trip, you will certainly want to reach your destination fast. Boarding your own private jet without lining up at the check-in desk is possible. Many airlines arrange private flights including luxury VIP corporate jets across the globe. You just need to provide them with the destination, the date and time of the journey, aircraft size and departure airport. The airline will offer you with a luxury private jet for your journey.
· Whether you are going for a holiday trip or a business trip, make sure that you get the best price for premium class flights. Do not rely on the business class airfares featuring on the website of an airline. You must contact the travel consultants of the airline to avail of the best price.
· Also, ensure that the airline covers top holiday destinations and major business centres round the globe.
These are the essentials to consider when choosing the best airline.
Comfortable, luxurious and safe travel is assured on premium class flights. That is why travelling business class on a flight is the top priority for those who don't want to compromise on comfort and luxury.