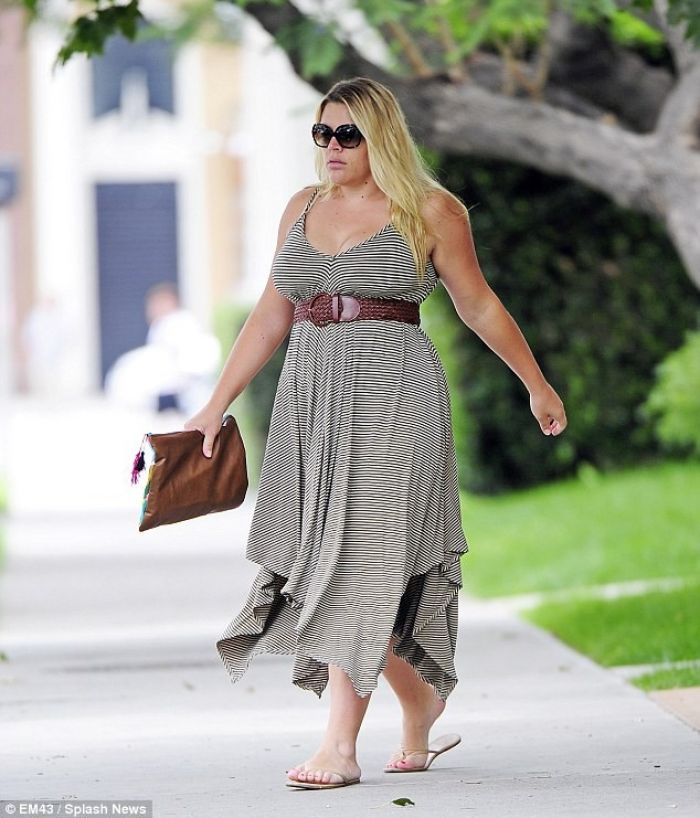 EM43/Splash News
Busy Phillips was spotted out and about in a fashion trend friendly black and white stripped outfit that worked, but presents some interesting food for thought. The going convention for women aspiring for that certain touch of allure whilst lacking the almost unattainable wraith-like figure so idolized today is to avoid horizontal stripes. Phillips is by no means a twig and just gave birth to boot, but she's wearing stripes and making them look magnificent, complementing the outfit with a brown belt and matching bag. It's a great ensemble, and spits in the face of conventional wisdom.


Celebrities are mighty fond of giving their offspring unusual - and often phonetically ugly - monikers, but Cougar Town star Busy Phillips might just have taken the baby biscuit with her latest.
However, the pretty funnywoman, 34, has taken to Twitter to defend her decision to call her new baby daughter, Cricket, and has done so with a certain sense of style.
'It's weird people think my kids will be in therapy because of their names,' the Angeleno wrote.

'Guys, my kids will be therapy for LOTS of reasons, I'm sure.' (Read More)