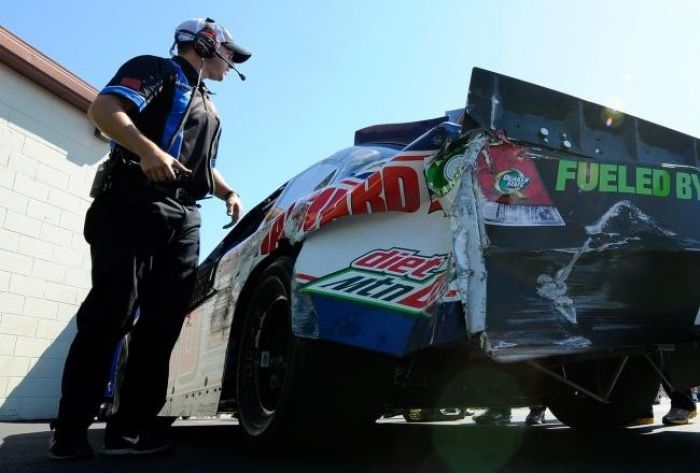 Jared C Tilton/Getty Images
Dale Earnhardt Jr. is a favorite among many NASCAR fans (and racing aficionados in general), but after he crashed his winning car, making it unable to race, can he take his backup car to victory lane or will he be left in the dust?
It took 143 races for Dale Earnhardt Jr. to find Victory Lane again, but he did it in June at Michigan. The team brought the same car back, but the driver damaged the prize car when he went for a spin at the end of the last practice.
Earnhardt knew the car was fast, but he complained that it was tight. Apparently adjustments got him loose, he was high out of the groove going into a turn and backed the car into the wall.
The backup car was immediately unloaded, but with only a few minutes left before the end of practice, the car was not able to make a lap and will start at the back of the field for the Pure Michigan 400. Continue Reading