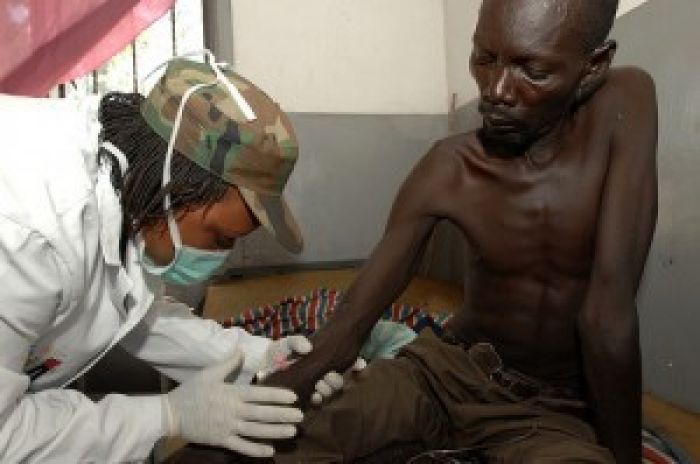 Disease and sickness occupy the majority of our planet. While those of us living in developed countries only see portions of this, the Third World is ridden with sickness. You know that our world is facing many serious issues; at the core of most of them is some kind of illness. Even in the United States, public health is vastly on the decline. With improper diets and over-medication that simply masks symptoms; health is the most central issue we face.
Pursuing a career in public health is one way to help combat the disturbing ubiquity of illness that plagues the world at large. With a degree in public health, you have the potential to save hundreds of lives.
What is a Master of Public Health?
A Master of Public Health degree specializes in ensuring the health of the general public. A person seeking this degree will be trained in the following disciplines:
· Social and behavioral sciences
· Health Policy and Health Administration
· Epidemiology
· Biostatistics
· Environmental Health
This creates a well-rounded individual who is aware of many of the factors surrounding public health. Depending on which specialties are chosen, you will have a different role regarding public health. This degree is offered at most universities and medical schools. Since it is a master's degree, there is a rigorous application process and tuition will be rather expensive. These programs are generally two-year degrees, which follow a bachelor's degree.
Various schools are beginning to offer public health classes online to help students with an otherwise busy schedule.
Where does this degree lead?
Pursuing a Master's degree in Public Health can open the door to voluminous career paths. There are dozens of career options available once you have graduated and entered the greater workforce. Whichever option you decide to choose, it will help ensure public health on some level or other. Whether you decide to crunch numbers in an office, work on a one-to-one basis with patients in a clinic or conduct laboratory research: you will be ensuring the health of your community.
Some possible career pathways include the following:
· Clinical Nurse – Average yearly salary is $50,000-$61,000. A clinical nurse works closely with patients and provides emergency care as needed. They also provide support for patients with common illnesses, such as tuberculosis, diabetes and hypertension.
· Research Assistant – Average yearly salary ranges from $35,000 to $45,000. Research assistants are responsible for the submission of research and medical protocols to government agencies. They ensure records are appropriately kept and provide progress reports when needed.
· Program Analyst – Average yearly can go from $43,000 to $97,000. A program analyst works closely with figures at government agencies. They provide technical information in regards to planning responses to any hazardous incidents that may occur, such as outbreaks. They are instrumental in developing programs that improve the effectiveness of public health programs.
This is just a small sampling of the careers available with a Master of Public Health degree. As you can see, you will earn a very livable wage and be able to embark on a fulfilling career to ensure the health and safety of the populace.
With my degree… can I "save the world?"
You can certainly do your part to make the world a healthier place. You will be able to dramatically affect the lives of hundreds, thousands and possibly millions of people. This is no small feat and something not seen in other careers.
While it is unlikely that a single person, regardless of education and motivation, will be able to "save the world," you can do your part in making the world a better and healthier place. It will take thousands of people actively pursuing change to save the world and the term itself implies something that is largely impossible.
A Master's in Public Health can help you be one aspect of the world's rescue mission. You can pursue a number of rewarding careers that will be instrumental in changing the world. You can even forge your own path with this degree. You can jump right in to the fire and head to a third world country that is facing overwhelming disease; you can help elected officials institute plans to turn the tide and begin a new era of health. In some way, you can be a tool for greater good with your degree in public health.
This guest post article was written and provided by Marissa Krauss. Marissa finished her Bachelor's degree online this last fall. She is now pursuing a Masters degree in public health.