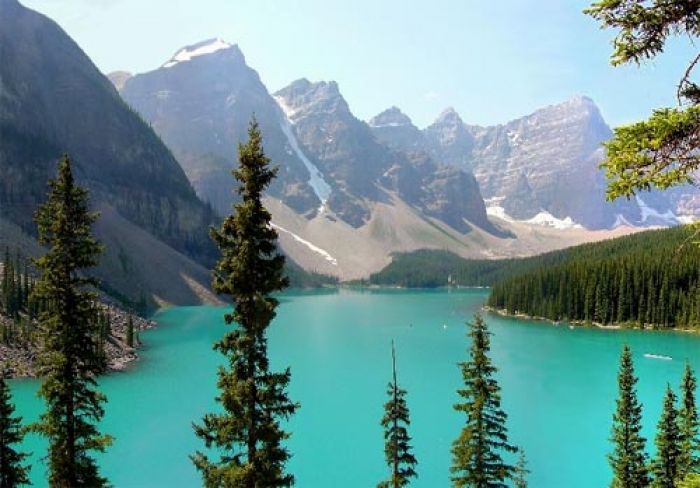 n/a
Experience adventure in Canada
Canada is home to some of the world's most breathtaking views. The diverse landscape is shaped by sharp mountains, rich pastures, deep glaciers, lush forests and striking ravines. Natural beauty such as this is admired by both those seeking respite from stressful city life and by adrenaline junkies in search of their next fix.
Canada has proven itself as the perfect location for a number of dare-devil sports thanks to its unique and diverse scenery. Adventurous types are flocking to the country in droves, so if you're seeking your next thrill, book your holiday to Canada now with beat the brochure. If you're looking for inspiration, we've rounded up four of the best ways to entertain your adventurous side in Canada.
Paragliding in British Columbia
Paragliding is the closest we can get to sprouting wings and flying. Take to the skies in British Columbia with a tandem paraglide. Courses from introductory to advanced are available across the area. There's no better way to witness the arresting views.
Horseback riding in Calgary
Horseback riding enjoys a long history and rich tradition in Calgary and the locals hold annual festivals and rodeos dedicated to this skilled sport. While horse riding isn't strictly an extreme sport, it is a wonderful way to become acquainted with the outstanding countryside of Calgary.
Climb the Rocky Mountains
The Rockies are an enormous mountain range in Alberta, stretching over 3000 miles.
Whether you're a complete novice or seasoned pro, climbers of any ability can take to the slopes of the Rocky Mountains. There are climbing centres at Canmore and Lake Louise for hiring gear and seeking the advice of guides. Experienced climbers can tackle Mount Robson, the highest peak in the Rockies at an enormous 12,972ft.
White water rafting in Quebec
Get close to nature with a white water rafting trip on the River Rouge. Navigate through the rough waters in an inflatable raft and experience some of the finest scenery Canada provides. Whilst on the water look out for fascinating wildlife such as black bears, bald eagles and otters too.