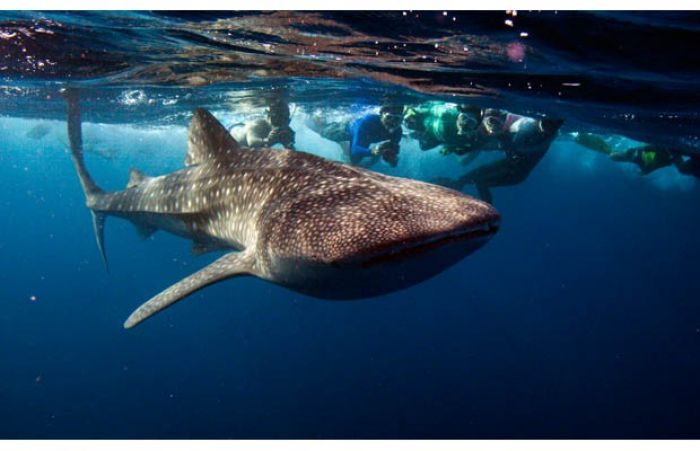 REUTERS
As if Cancun didn't have enough great stuff to do already, whale sharks have been congregating close to Isla Mujeres, and marking yet another reason many people are heading to the popular vacation destination.
Tourists flock to Cancun for its sunny beaches and balmy weather but there is a new attraction luring visitors to the Mexican resort -- whale sharks.
As many as 1,400 whale sharks, the world's largest species of fish, migrate through Cancun's warm coastal waters between mid-May to mid-September each year to feed on plankton in the Yucatan Peninsula.
Tourists with snorkeling gear take turns swimming alongside the gentle giants, which can reach up to 50 feet (15.2 meters) in length but pose no danger to humans Read More