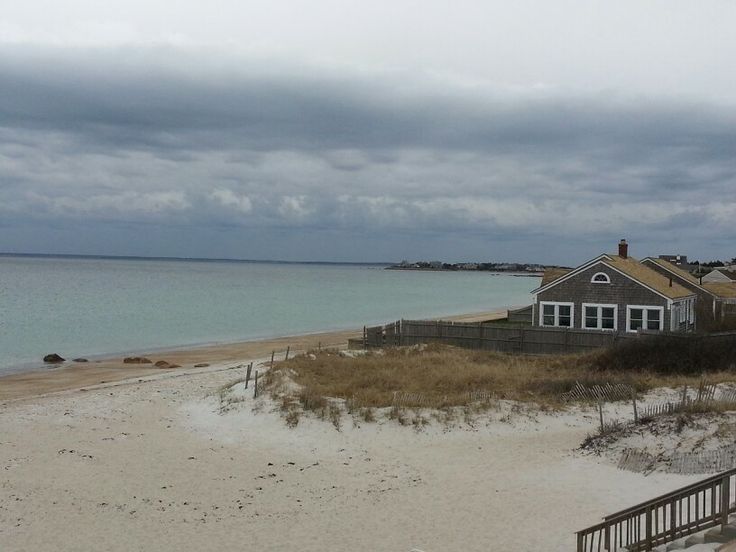 Steve Mirsky
Set on a private stretch of North Falmouth's Old Silver Beach on Buzzards Bay, dune grasses and traditional shaked cottages weathered to a classic gray surround a community of 264 rooms spread across 8 buildings. From its 1927 origins as a summer playhouse to its recent emergence from a top-to-bottom $15 million renovation, Sea Crest Beach Hotel has always been a multi-generational Cape Cod vacation destination.
It all started when The University Players Guild, among them a young Henry Fonda and James Stewart, created a summer playhouse and tea room on Old Silver Beach where the hotel stands today. Burned in 1936, it was replaced by the Old Silver Beach Club, a Prohibition-era speakeasy destroyed just two years later in a hurricane. The Latin Quarter, a club managed by Lou Walters, father of broadcast journalist Barbara Walters, opened on the site in 1942. After a brief hiatus in World War II, the property reopened as a summer resort. One time Boston Celtics president Red Auerbach purchased the property with partners in 1963 converting it to a year-round resort in 1971.
Staying Here
Be prepared to check into the carefree playfulness of a digging-in-the-sand beach vacation embued with a rustic Cape Cod essence. Artisan-crafted oversized glass fish are mounted on a wavy-textured wall behind the front desk and overhead, colorful kites are suspended by wire from the lobby's open ceiling.
A massive $15 million dollar renovation in 2011 overhauled all rooms, fitness center and pool areas while adding amenities like a poolside fire pit and bar. Original room layouts and general feel remain but carpets, bedding, and electronics are kicked up to 21st century expectations.
Seacrest also boasts Cape Cod's largest meeting and event space. Super flexible with removable walls that can divide up a total of 11,800 square feet accommodating up to 650 guests. This adaptive use of space extends to the 2 saline pools (1 heated, 1 outdoor) which each have accompanying jacuzzis and a removable wall separating both. You also get the full accoutrement of kid friendly features like kiddy pools, a Tween Room with specially planned activities, and outdoor movies on the 16-foot screen during summer months.
On the historical side, each building is named after winning boats in the Buzzard's Bay Regatta like Wild Goose, Yankee Girl, Arabella and Hot Foot. While the new interiors are thoroughly modern, a carefree crashing-at-the-beach vibe prevails. Rooms sport woven sea-grass headboards, open ceilings, and vintage photos on the walls featuring images like starry-eyed young men giving a bathing beauty some thrills on an impromptu beach blanket trampoline.
If you're cringing at the idea of spending a week in the same room with your family, a 3-bedroom cottage sleeping 8 awaits with a full kitchen, washer and dryer, extensive deck and private backyard for stashing the kids' beach toys.
Dining
Today, Red Auerbach's legacy lives on at Red's Room, Seacrest's newest onsite restaurant and lounge filled with pictures of his legendary Celtics milestones. Executive Chef Daniel Kenney helms the kitchen serving up 5-star comfort food inspired by American Cape and gastro-pub style dishes like Little Neck chowder and a specialty pizza topped with fresh caught lobster and Portuguese sausage.
Kenney got his start as an executive sous chef at Four Seasons Costa Rica developing menus sourcing ingredients from local farmers. After moving on to several high profile kitchen assignments as executive chef at Washington DC's Willard Intercontinental Hotel, and chef de cuisine on Destiny, Carnival Cruise Lines largest cruise ship, Kenney settled at Sea Crest where he is known as a stickler for sustainable dishes drawing from New England's fresh seafood and farm fresh ingredients.
In addition to the family-friendly main dining room, other dining possibilities range from beachwear-friendly 3 Seasons Porch with outdoor seating overlooking the beach; Shutters, the most formal and romantic of the options, named after the salvaged shutters gracing its walls; to a seasonal poolside bar for casual cocktails and apps.
Photos courtesy of Steve Mirsky. Coverage made possible by participating in a sponsored visit.
Steve Mirsky
Vintage Fun on Old Silver Beach
Steve Mirsky
Red's Fresh Dishes
Steve Mirsky
A Tasty Brew at Red's
Steve Mirsky
Inside Red's
Steve Mirsky
Inside a Room at Sea Crest