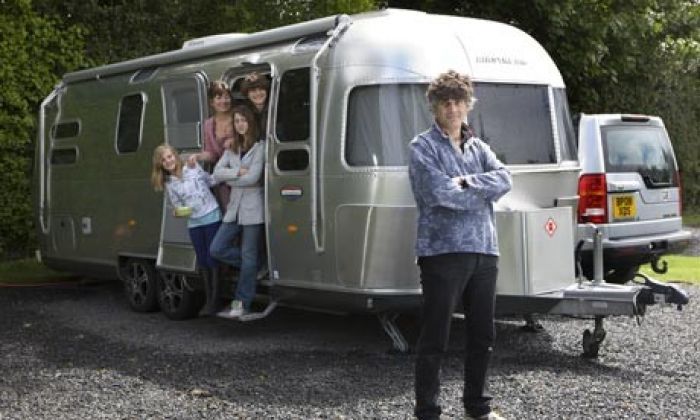 In a time when families are looking for a way to afford a family holiday, in spite of hard financial times, caravanning is becoming significantly more popular. A recent study carried out by the British Council of Tourism and Nissan found that roughly 20 percent of Britons intend to travel by caravan or go camping in a caravan this year. This may be in part because of the growing number of caravan parks that are based on the resort concept. There are several benefits to consider when trying to decide if a caravan holiday vacation is right for you.
Cost Effective
Holiday caravanning is significantly more cost effective than other ways of travel. Travelling by caravan eliminates the costs of airfare, car rental, and hotel stays. Even meals are cheaper because they can be prepared from basic supplies in the caravan's kitchen. This simplifies budgeting and makes it easier to plan a fulfilling holiday you can afford. Costs which should be included in the budget are: groceries, fuel, caravan park fees, and costs associated with attractions you plan to visit or excursions you want to go on.
Increased Flexibility
The older you are, the less flexibility there is in your daily schedule. Owning a caravan gives you the ability to take a spontaneous weekend holiday, or a totally unplanned extended holiday. There is no need to make reservations, you are not tied to restaurant serving schedules, and there need not be a specific agenda. You can just get in the caravan and drive when the opportunity presents itself.
Holiday Ownership
There is a definite advantage to owning your holiday spot. Timeshares and vacation homes are popular among many, and give families the opportunity to go on vacation year after year. Even if the family has a tight year financially, a vacation location they own can often fit into the budget. Owning a caravan gives you the same peace of mind, guaranteeing that your family can go on holiday year after year.
Variety
Caravan holidays allow you to go to a variety of locations. It is equally appropriate to travel in major cities as it is the countryside, and gives you the freedom to visit locations that are completely different year after year. Also, vacations often lock you into a single area. If you go to a resort, you stay at that resort for the full length of the holiday. Holidaying in a caravan allows you to visit multiple locations in a single journey.
The Myth of Discomfort
There was a time when travelling by caravan was rather rustic, but no more. Caravans are advanced enough to feel like a home on wheels, and caravan parks have all the creature comforts and luxuries of hotels and resort communities. Common amenities include shower facilities, electric, water and sewer hookups in attractive campsites with pools and game rooms. Many parks also include advanced facilities such as gourmet dining, convenience stores, fuel stops, water parks, workshop areas, onsite childcare, local excursions with licensed tour guides, and much more.
Written by Neil Brissette. Neil is a freelance travel writer. He contributes to various travel sites across the web. He enjoys caravan holidays, trekking and white water rafting.