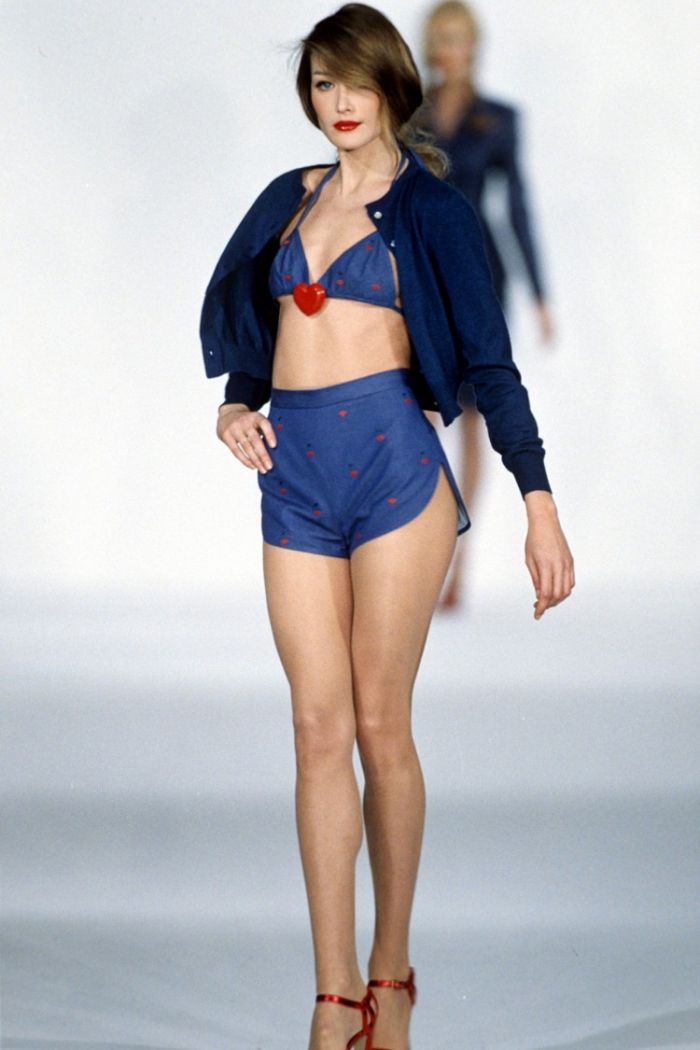 REX
Carla Bruni, wife of Nikolas Sarkozy (you know, the former President of France), no longer has to worry about conflict of interest for her previous career in the fashion industry since Sarkozy was voted out of office. Her return to modeling via Bulgari is fairly substantial news: it would be like seeing Laura Bush advertising for Louis Vuitton.
 
CARLA BRUNI is making her return to modelling. The former French First Lady will star in Bulgari's upcoming haute joaillerie campaign, we can confirm.
The Vogue cover girl was pictured with photographer Terry Richardson in Paris this week, which is where the images are believed to have been shot. This is the first time that Bruni has modelled for the jewellery brand.
Bruni hit the catwalk for a host of the fashion world's key names during the Nineties, including Chanel, Christian Dior and Yves Saint Laurent, but left fashion to concentrate on her music career in 1997. Read More