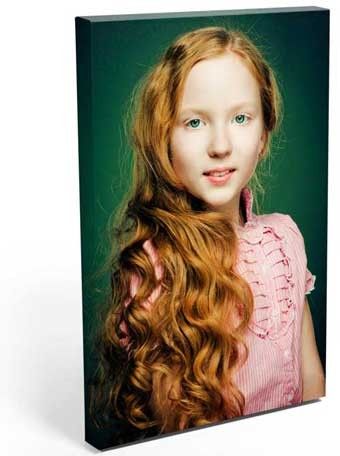 CG Pro Prints
Everyone loves to show off that favorite picture you took with the lighting just right but for professional photographers, it's all about putting your best portrait forward to make sure you stand apart from the competition.
To all of you professional photographers out there, meet CG Pro Prints, one of the coolest, lowest cost, professional quality canvas gallery wraps designed especially with you in mind.
It doesn't get much easier than this.
Simply log onto www.cgproprints.com and choose a size to get started. Pictures range from 10" x 10" to 32" x 48". We chose a 16" x 20" image that we easily uploaded and sized directly from our computer.
The best part? You can't beat the price – CG Pro Prints canvas wraps start at only $12.99 for a 10" x 10" canvas. Our 16" x 20" photo was only $22.99. The largest image at 32" x 48" is just $84.99.
The photo arrived with a built-in support backer to ensure the canvas does not stretch or sag over time. What more could a professional photographer ask for?