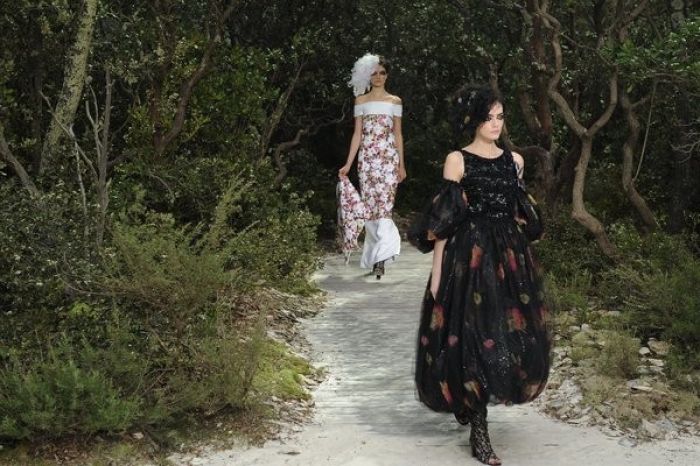 Chris Moore/Karl Prouse
Over the past twelve months, we've seen a spectacular array of fashion shows that conveyed creativity, sartorial expertise and wonderful fashions; however, the recent Chanel 2013 Couture Show in Paris might be my favorite show over the last year. The setting was enchanting and the clothes were beautiful, making an event that I now wish I could have been at physically... Guess I'll have to be content with pictures and video this time.
The surreal walk through the woods — flat flowers glowing like fireflies and models' shoulders framed as if in a portrait — was Chanel's take on a springtime couture.
The show Tuesday was one of Karl Lagerfeld's most beautiful collections: subtly realized, superbly inventive in the work of ateliers that can make flat, plastic petals bloom, and, above all, mindful of the reality of dressing Chanel's many clients.
It seemed significant that the broad, masculine shoulders, which have been the leitmotif of feminism ever since Coco Chanel first raided a man's wardrobe, were cut out of the picture. Read More