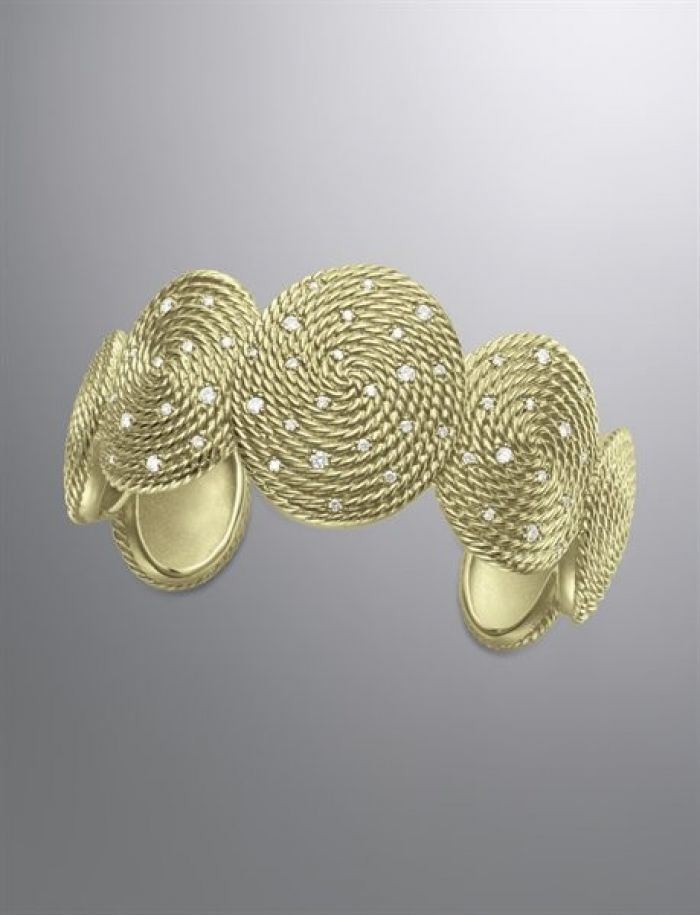 davidyurman.com
When I was younger, I loved watching my mother put on her gold jewelry whenever there was a special occasion or when she needed to attend an important event. She passed on this love for pretty baubles to her children--namely me and my sister. When we were still babies, our mom had our ears pierced so weíve always been wearing earrings. Forgetting to put on this accessory is akin to not wearing your watch. You feel naked. However, all that glitters isnít just gold. Thereís silver and platinum, too.
When it comes to choosing jewelry, the kind of precious metal used is just as important as the gemstone. Itís a good idea to familiarize yourself with the different types so you know which will suit you best. If youíre not very familiar with the other precious metals, here is a breakdown of the common ones used for jewelry.
Gold
Gold is soft and because of this quality, it is prone to scratching and denting. Highly malleable, this precious metal costs more than the others. If youíre not a jewelry person, then you probably donít know that gold comes in various hues other than yellow. Here are some different classifications of gold jewelry.
Yellow Goldis not only sturdy but also non-corrosive. Fans of yellow gold jewelry are probably drawn to its color contrast especially diamonds set in this precious metal. Stones that have a slight tint also benefit from this, appearing brighter in this setting.
White Goldis called so due to its shiny silver color, which makes it appear like platinum. White gold jewelry are usually non-tarnishing.
Rose Goldhas a deeper pink accent that varies in hue depending on the alloys included, which bring out its color.
The purity of gold can be measured in karat (K). Pure gold that is 24 karats is too soft, so much that it is incapable of holding a stone securely. This is why gold is usually alloyed with other precious metals like silver and sometimes copper or zinc so that it can be sturdier.
Silver
Although silver may cost less than gold or platinum, it is also the first one to tarnish. Due to this precious metal tarnishing easily, it requires more frequent care. You also need to clean it more often. Like gold, it is too soft to be used when in pure form. This is the reason why most of the silver jewelry around is what you know as sterling silver. Sterling silver is made up of 92.5 % silver as well as 7.5 percent copper.
Platinum
The reason why many people like platinum is because itís hypoallergenic, not to mention strong and durable. It is not like silver as it is tarnish resistant. Compared to gold, platinum costs more and it is also heavier in weight. Unlike gold jewelry, platinum jewelry can contain platinum in its nearly pure form. This is because the latter is sturdier and can provide a firmer grip not only for diamonds but also other gemstones. The only downside to this strength is that resizing of platinum rings is a little more difficult compared to other precious metals.
images from David Yurman
†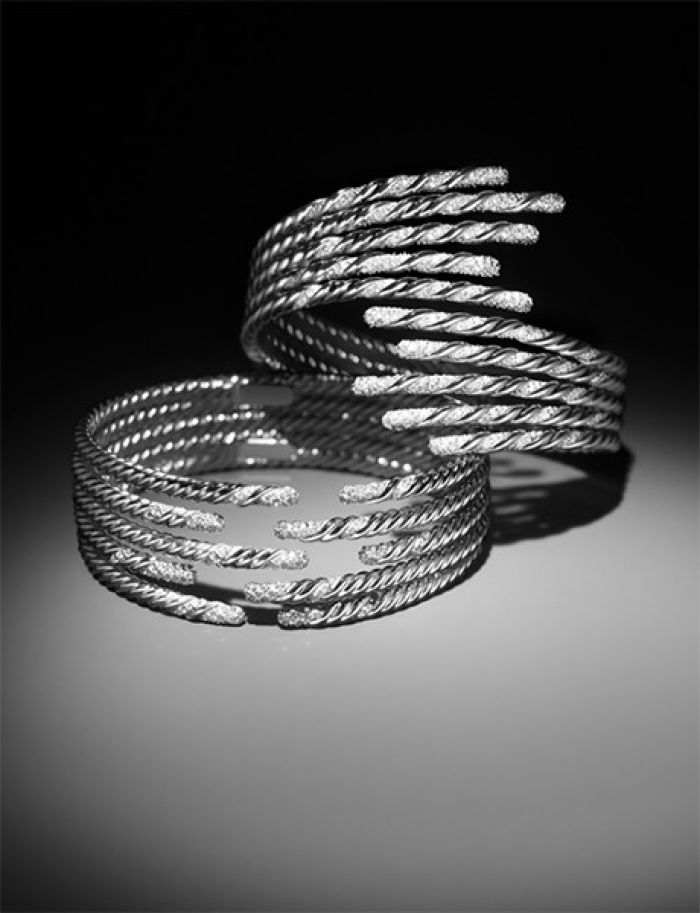 davidyurman.com
silver cuffs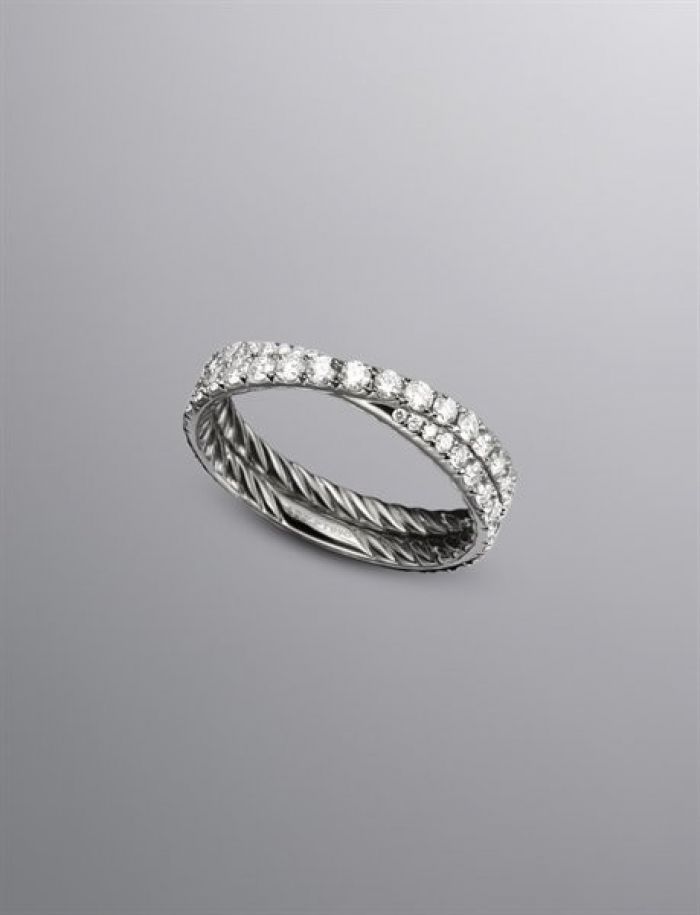 davidyurman.com
platinum ring