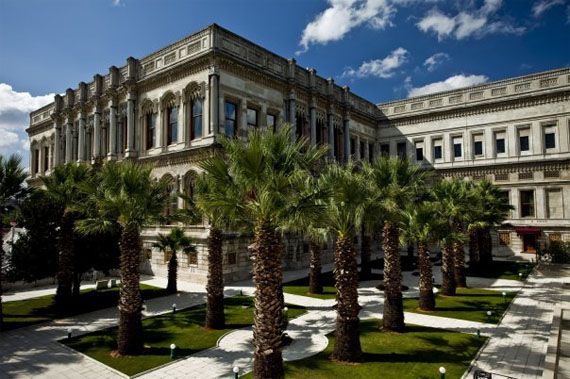 Photos Courtesy of Ciragan Palace
Many a first time visitor to
Istanbul
, be it for business or pleasure, does not realize how big and busy the European Capital of Culture 2010 is. 12.5 million inhabitants, well over 3,000 mosques, countless museums, historical sites spanning thousands of years, award-winning shopping malls combined with rush hour traffic which practically lasts all day makes the first impression just overwhelming.


What is needed to rest tired feet and recharge batteries for another round of sightseeing or business negotiations, as the case may be, is a safe haven which combines comfort and luxury with the oriental ambience and history which makes you aware that you are indeed, in a city which, unique in the world, straddles two continents, Europe and Asia.


No other five-star hotel in Istanbul fits the bill better than the glorious Ciragan Palace Hotel, located in the green and leafy district of Besiktas on the European shore of the Bosporus. Belonging to the renowned Kempinski group, the hotel has a vivid and fascinating history. The current building is in fact the fourth palace which has been built on the site. The first, which served as a summer residence, was built in the 17th century, first described in a letter from Lady Mary Wortley Montagu dating from 1717. Later sultans demolished and rebuilt according to their taste and between 1863 and 1867 Sultan Abdulaziz ordered the construction of the current palace, combining baroque and Persian elements and connecting the palace by a marble bridge with Yildiz Palace on the hill behind. However, the palace had wooden inner walls and a wooden roof and was gutted in a fierce fire in 1910 leaving only the outer walls intact.

Thereafter the blackened ruin fell into even more disarray and was used as a depot and as a football stadium. In 1989, a Japanese consortium bought the complex, started restorations and added a new modern hotel complex, converting the former palace into a luxury hotel. A few years ago, the Kempinski group took over, offering the style and luxury which is the trade mark of the hotel chain the world over.

You can either stay in rooms or suites in the original palace part or take accommodation in the modern annex. The most beautiful part is the large gardens which stretch all the way to the Bosporus and incorporate the infinity pool and spa.

Two restaurants offer excellent Ottoman cuisine as well as international dishes and often traditional music and concerts. Terraces surrounding the gardens invite to tea, coffee and a sin fin of Turkish sweets and cakes. Limousine pick up service from the airport is available as well as private cars, taxis and a concierge service which is only too happy to cater to your ever needs. Just enjoy and live like a modern day sultan or sultana.