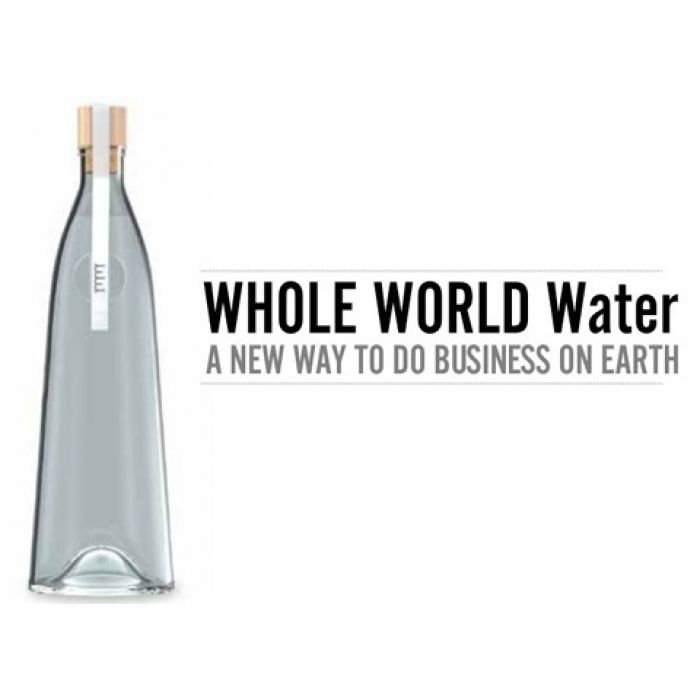 Whole World Water
Water covers 71% of the earth's surface yet only 1% of it is drinkable. Since roughly 60% of our bodies are made of water, we can only live about 3 days without it. Meanwhile, nearly 230,000 newborns daily add to the world's population and a 1 billion people consistently lack access to safe clean water. Whole World Water, a new water conservation initiative is partnering with hotels and restaurants to tackle this alarming crisis.
"I have always felt that there is a tremendous amount of waste in our industry and now I'm doing something about it", says Rich Wolf, Tao Group co-founder and major Whole World Water investor. "Think about the energy used to ship a bottle of water from Fiji. Petroleum is used to make the plastic bottles, then they're trucked to port, shipped to the U.S., trucked to a distributor, and then delivered to restaurants and hotels. The empty bottles are finally collected and driven to a recycling center.
Several Ritz-Carltons along with restaurants like NYC's Beauty and Essex and The Stanton Social are majorly reducing this wasteful carbon footprint by filtering, bottling, and then not only serving but selling their own water in sustainable glass bottles. Whole World Water helps these businesses with logistics and equipment and in return, 10% of resulting revenues are donated back to the initiative. Last year, $1 billion went directly to helping countries with the biggest drinking water challenges. "Best of all," says Wolf, "All partners ultimately increased their profits doing it this way." It also doesn't hurt that Richard Branson is Whole World Water's official spokesman.