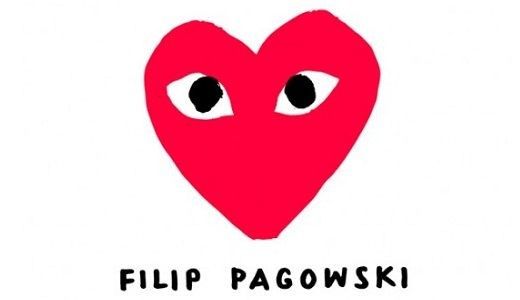 What immediately comes to mind when you hear the word "Play"? If it'sPlayboy, I'm afraid you're at the wrong place. If it's Comme des Garçons' subbrand Play, then I must say, great minds think alike! (While indirectly calling myself a "great mind," of course)

For the uninitiated, Comme des Garçons Play (CDG Play) is a more accessible line by the Comme des Garçons empire. While Comme des Garçons is famed for its upscale, avant-garde collections, CDG Play is celebrated for its casual streetwear and iconic bug-eyed heart logo.
Since 1999, graphic artist Filip Pagowski has been collaborating with Comme des Garçons to create a logo for the label's Play collection. Chances are, you might have seen different variations of the logo even if you aren't familiar with CDG Play. From T-shirts, swimwear, and sneakers to coke cans and perfumes, they're everywhere. Elizabeth Monson, social media coordinator at Polo Ralph Lauren, even took it one step further to don the logo on her nails! Genius.
During an interview with the SCMP, Pagowski said of the inspiration for the ubiquitous logo:
"The heart is symbolic all over the world – it symbolizes good things and is always something positive. It could be love, but it doesn't have to be. It could just be something warm, and something directed at the audience.
"I think it becomes more personal if it has eyes; it becomes this creature all of a sudden, and is more approachable. You feel like it could talk to you or it's your little pet."
No wonder we can't get enough of the logo – apparently, it's our little pet! Now, go play with your pet.
SSENSE
Comme des Garçons Play Gold Heart T-Shirt
SSENSE
Comme des Garçons Play High-Top Sneakers
SSENSE
Comme des Garçons Play Light Grey Emblem Cardigan
Elizabeth Monson
Elizabeth Monson
SSENSE
Comme des Garçons Play Perfume
SSENSE
Comme des Garçons Play Low Heart T-Shirt
SSENSE
Comme des Garçons Play Navy Red Emblem Sweater
SSENSE
Comme des Garçons Play Red Emblem Blouse