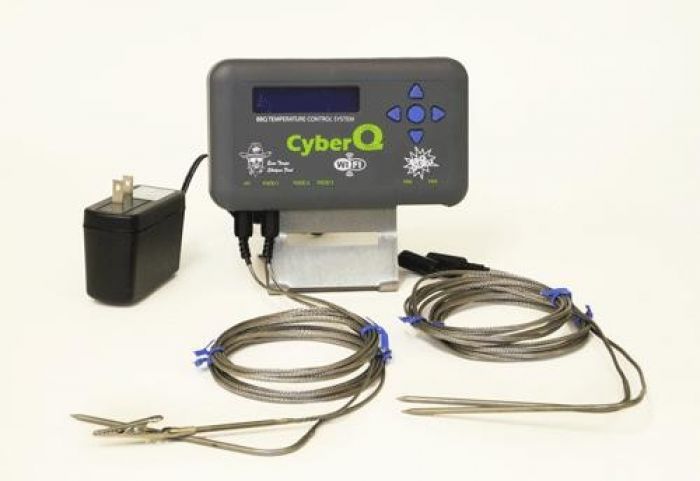 The BBQ Guru
You love barbecue smoking but when it comes to keeping the temperature right into the wee hours of the night, the fun can quickly be done.
Meet one of the best inventions to smoking known as the CyberQ Wi-Fi, which will make your life a whole lot easier. The built-in Wi-Fi web server allows you to set the temperature and adjust it accordingly all from your smart phone.
So instead of having to get up at 3 a.m. to check on the pulled pork that has another five hours left in the smoker, simply roll over, check the device to ensure the temperature is always consistent and accurate (amazingly, all within two degrees Fahrenheit).
This might be the most high tech gadget available for barbecue enthusiasts. The device comes with one pit probe to keep an eye on the inside temperature along with three food probes so you can smoke a pulled pork, brisket and ribs all at the same time while monitoring the cooking temperature of each through your phone.
We love the open lid sensor that detects when the smoker is open to minimize temperature fluctuation by quickly recovering lost heat back to the desired set point. If the smoker becomes too hot or loses heat, an alarm will sound. Once your food has been cooked to a low and slow perfection, an alarm will sound to alert you.
Smoking just got a whole lot easier. You're welcome.
For more information on CyberQ Wi-Fi, visit www.thebbqguru.com.