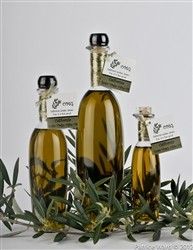 bountifulbasketcarmel.com
Everyone love's to feel like a gourmet chef in their own kitchen. Especially when your planning a delectable meal for family or friends at home. If your visiting Carmel you may just want to stop by "The Bountiful Basket". With their vast array of gourmet products it's not hard to make that perfect dinner to satisfy everyone's palet.
Their assortment of products include the highest quality olive oils, local wines, gourmet vinegars and even gourmet marmelades. While visiting and doing a little shopping, you may just want to rest a spell and relax at the tasting bar where you can sample local wines and products that are complimentary.
The staff will graciously provide you with knowledge of products that you may have questions about. Guidling you to just the right things you were looking to purchase. With so many products to choose from it's an opportunity to try something new every visit. Gift baskets are available upon request. Pick and choose the exact items that you think will be the perfect gift. These baskets add that "personal touch" to your gift.
You may also be interested in:
Carmel's Aubergine Restaurant Now Offering Gourmet Cooking Classes
bountifulbasketcarmel.com
bountifulbasketcarmel.com