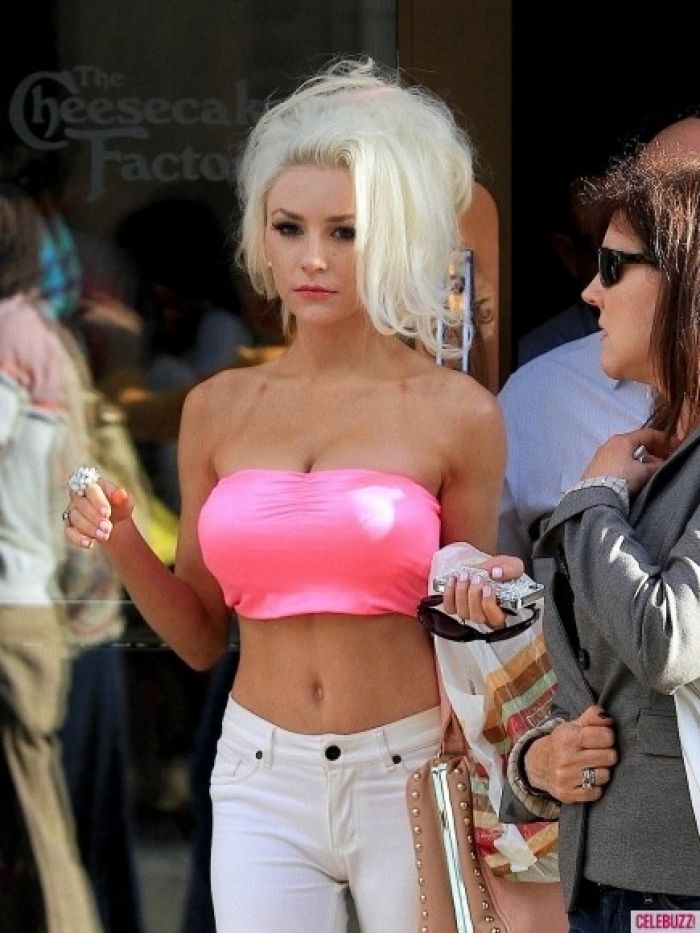 Image via celebuzz.com
Ladies, cheap is not a style choice. It's a statement. About you. There's nothing wrong with being open about your sexuality, but please ladies, don't look cheap when you're doing it. There's plenty of sexy styles you can chose if that's up your alley, but when it comes to fashion choices, it's hard to see the beautiful woman beneath an ensemble that screams $5 an hour.
Barely-there, she don't care.
Courtney Stodden proved that she can make an outfit from just about everything this weekend when wore nothing but a revealing tube top and skin-tight pants to lunch with her mother and manager, Krista.
The 18-year-old teen bride -- who dined at the Cheesecake Factory sans 52-year-old husband Doug Hutchison -- paired her racy look with her signature pair of sky-high heels.
Though many may stay away from wearing something this sexy while dining with a blood relative, Stodden's not that kind of girl. (Check Out The Gallery)