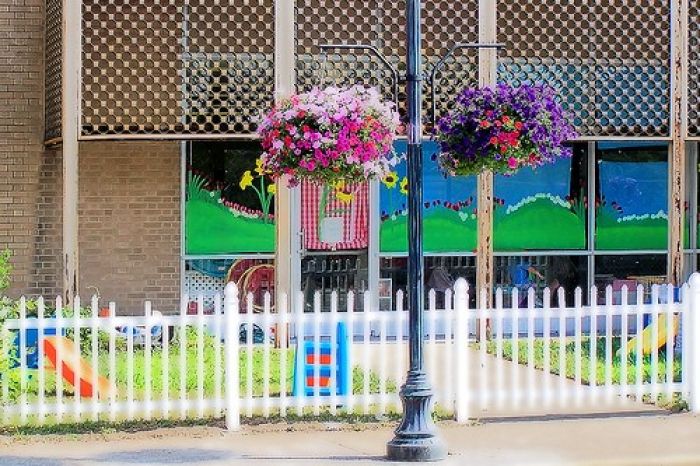 http://www.flickr.com/photos/2
Play is crucial for the development of children. Now, more than ever, parents are too nervous about letting young children play outside. With increased traffic levels and the number of publicised sexual assaults on children, parents are less likely to let their little ones leave the safety of the nest.
In 2007, a survey conducted by ICM claimed that 71% of adults played in the street or in an area near to their homes when they were children. Currently, 21% of children have the same freedom.
To encourage increased levels of play, it's important to create safe and appealing environments for children and parents. Here are some of the factors you have to consider before creating a friendly play area:
Location
The setting is everything when creating a playground. Great pains should be taken to set up a play area where children would choose to have fun. It must be away from busy roads, noise and pollution. The area should also reflect the locality to make for an attractive and relevant space. Adults must be able to get to the park easily, however, and there should be parking opportunities nearby.
Children benefit from being surrounded by nature so try to create an area which includes grass, trees, logs, and boulders. If wildlife is attracted to the space, the entire environment feels more alive. In an urban landscape, these patches of green make a lovely break from monotonous, grey concrete. We all feel better when we're surrounded by vital environments, and children are no different.
Handicap-Friendly
Although a great portion of the play apparatus won't be suitable for a child who is handicapped, entry to the area should be wheelchair-friendly. The environment should include areas that are designed for a range of skills, abilities, and mobility levels. A nest swing, for example, is a great alternative to a tricky, normal swing.
For All Ages
A good play area will be welcoming to everyone. From toddlers, to teenagers, to full-blown adults, the space should cater for a wide range of ages. Children need to challenge themselves to grow. Difficult play courses can promote moderate risk-taking and physical development. You can't wrap children up in cotton wool all the time – they need adventure and the opportunity to push their boundaries.
Leave Room For Growth
Any parent will tell you that children grow up extremely fast. As their bodies spread out, their play area remains fixed. It's crucial that there is a multi use games area free for imaginative play. A carefully constructed environment with no 'slack space' can limit activities. Large, green areas can host football matches or gymnastics practice – whatever the children enjoy. Playrite, a child-friendly playground surfacing company, have plenty of area ideas for creating multi-use pitches, from artificial turf to cushioned ground.
Eco-Friendly
A play area should consider construction with environmentally-friendly sources. It's important that children are influenced by social responsibility at a young age, and they look to their elders for their moral compass. If their play area is motivated by eco-friendly ethics, then children can be educated about the importance of sustainability.
This post was composed and contributed on behalf of Playrite, the playground surfacing company.