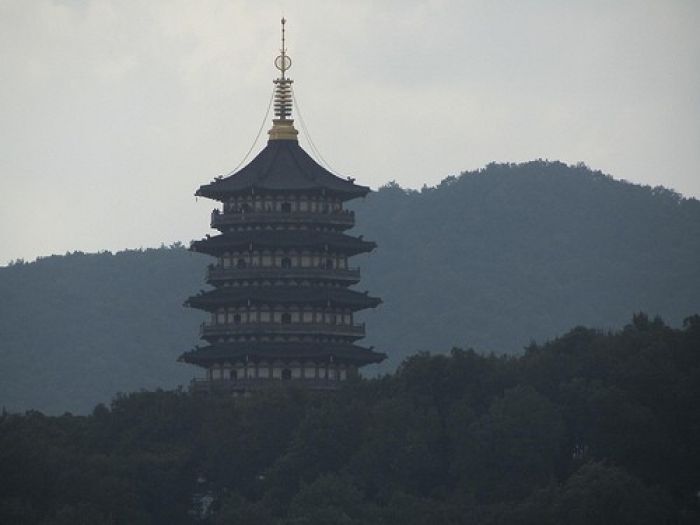 phot by Phileole
Asia has always captivated Westerners: ever since the long-ago days of the historic Silk Road. Businesses, travelers and adventurers from the West have traveled to Asia to experience a whole new culture and seek financial success.
While the Silk Road is no longer needed, cruise ship companies are starting to flock to Asia. Specifically, China. As China's economy has taken off, Chinese citizens are more able than ever to take well-deserved, leisurely vacations.
This creates another opportunity for the West to visit the East to give them what they want – cruises. The successful cruise line company Royal Caribbean is sending two of its largest ships cruising all the way to China and other Asian destinations. Two massive cruise ships, named Mariner of the Seas and the Voyager of the Seas respectively, will both be calling China home shortly. They will be based out of China and offer a variety of cruises all around Asia.
Both the Mariner and the Voyager offer support for up to 3,114 passengers. Both have also been outfitted to cater to Chinese vacationers. They have hired Chinese chefs to prepare cultural cuisine and have customized entertainment to cater to their Asian markets.
The Potential in Asia
Adam Goldstein, the CEO of Royal Caribbean, stated, "The opportunities to attract guests from China to cruise are abundant."
This is due to China's soaring economy and the increased wealth that has been made available to many citizens. Chinese vacationers are seeking new and exciting ways to spend their vacations. Thus, Royal Caribbean saw an opportunity to expand.
Richard Fain, the chairman and CEO of the company, also stated, "We see Asia in general, and China in particular, as a strategic objective. We have been so pleased by the market's response to bringing Voyager of the Seas to Asia that it made sense to send a second ship of equal size [Mariner of the Seas]."
Initially, they sent the Voyager to test the waters and see how the Asian markets would react. This was met with overwhelming bookings and media hype. Before the Voyager even arrived, they reallocated the Mariner to capitalize on this market.
Royal Caribbean has also stated that they intended for Westerners to take part on these cruises. Westerners have been known to vacation in China and Asia for decades; this gives them the opportunity to see many different countries and regions of Asia all on one luxurious cruise.
Types of Asian Cruise Vacations
Royal Caribbean has stated that these two new cruise ships will offer three to twelve night sailings to Korea, Japan and Southeast Asia. They have not released many of the specifics yet, such as stops along the voyage. This is mainly due to Mariner of the Seas not reaching Asia until 2013.
However, Royal Caribbean has stated that Voyager of the Sea is going to have a range of shorter cruises. There will be three, four, five, seven and eight day trips all throughout Asia. They will also be offering longer 14 and 18 night cruises to cater to the serious vacationer.
Two of their cruise packages are called "Pearls of the Orient" and "Jewels of Asia," which will include stops in Japan and South Korea. Voyager of the Sea will be making several stops in Australia, as well. Voyager of the Seas has been outfitted with many luxuries that have not yet been introduced to this region. These include:
Indoor Ice Rink – A massive ice skating rink for cruising passengers. Ice rinks are not nearly as common in Asia as in the West, so this will be a special treat for Asian passengers. It can also be used as a 700-seat arena for ice productions and figure skating. Royal Promenade – This is a one-of-a-kind "main street" that stretches almost the entire length of the ship. It features places to dine, drink and shop. Unmatched sports facilities– This includes full size basketball courts, an inline skating track, a rock-climbing wall, three swimming pools and six whirlpools.
Asian Enjoyment For All
With these luxurious and top of the line cruise ships soon to be serving Asia exclusively, it opens the door to other cruise liners to do the same. Expect the cruise industry in Asia to explode in the coming years. Asian citizens will be able to enjoy luxurious last minute cruises vacations and Westerners will be privy to the finest sights Asia has to offer! The only question seems to be now: when will you be bookingyour trip?
________________
See reviews on best nightlife Asia.