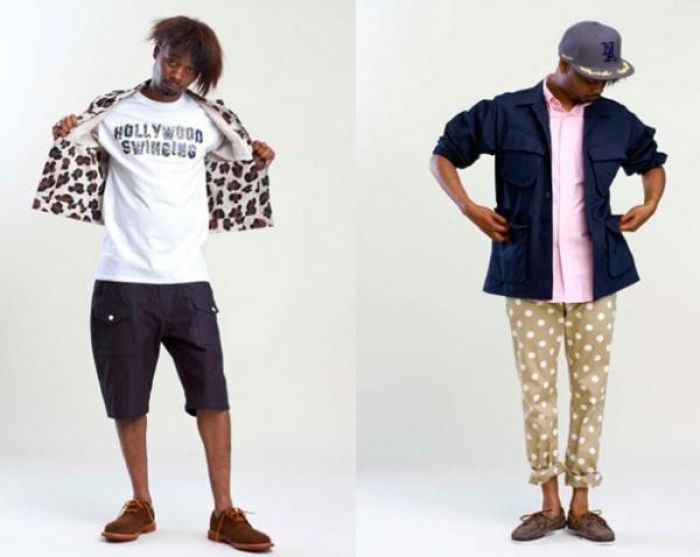 Vibe
Leopard skin tops and polka-dot bottoms, you heard right: the future of fashion, at least according to eccentric artist Danny Brown, is grungy circus clown, which is sad, because the rest of the ensemble could go a long way in the right direction. Maybe the world just isn't ready for the epic stylings of the apparently misunderstood Brown.
Despite already drawing eyeballs for his alleged oral-sex side show, Danny Brown put his eccentric threads on display for Esquire.
The Fool's Gold rapper played dress up in tailored suits and polka dot trousers a la one of his favorite designers Mark McNairy and discussed how his half-Filipino pops buying him a pair of Timberlands dictated his sartorial individuality.
Esquire.com: You've got a very unique style that it seems like people either love or hate. Where's that come from?
Danny Brown: "In terms of fashion I think the biggest influence that I had was my father. My pops, he was really into men's fashion and read all of the magazines. (Read More)