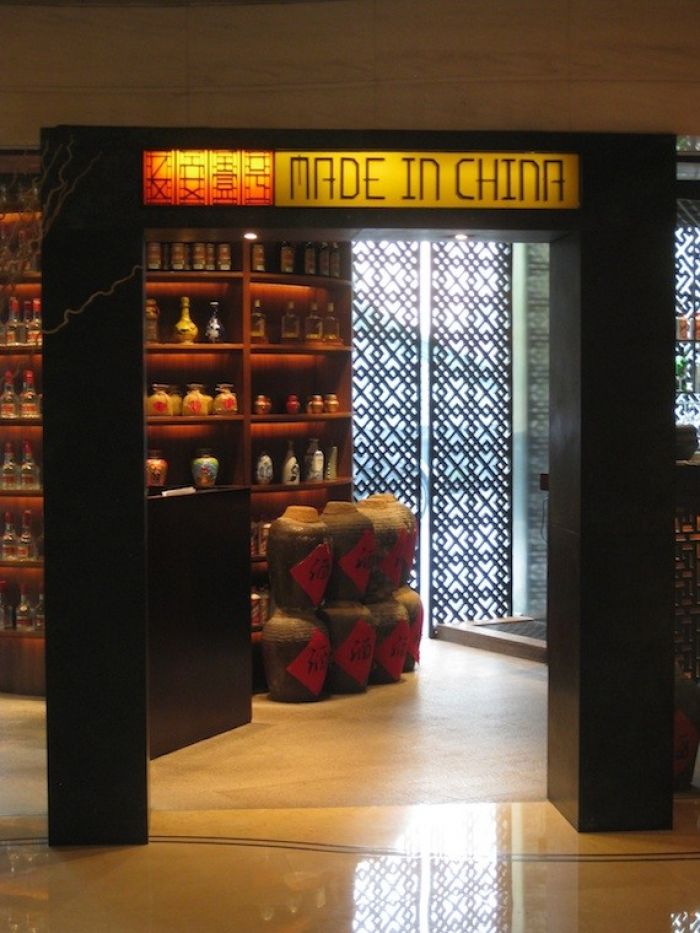 The Purple Passport
BEIJING, CHINA - The label "Made in China" has become a modern symbol of China's manufacturing might and the republic's status as the world's largest exporter. So it's a little funny that Made in China, the swish roast duck restaurant at the Grand Hyatt Beijing, is named after an emblem of global outsourcing. There's nothing the least bit factory-like about this elegant eatery.
The restaurant's a best-of-both-worlds mix of swank Western décor and well-prepared Chinese classics. The ever-so-posh dining room boasts restrained yet contemporary surrounds, while the series of action-packed open show kitchens add sizzle and color, not to mention a lively entertainment factor. It's a great spot to impress the boss or the in-laws.
The centerpiece of the menu is the Beijing duck–some claim it's the best in the city (I loved the crispy skin served with a side of sugar). If you'd like to try it, you'll need to place your order when you make your reservation. Rare for a traditional duck restaurant, they also have a decadent foodie menu of Northern Chinese classics (definitely get an order of the zhajian mian–hand-pulled noodles with minced black beans), an expansive wine cellar, and an inventive dessert selection.
It's ironic that the beggar's chicken is also one of the specialties here, since Made in China is markedly pricier compared to other duck restaurants around town (and rare bottles from the wine cellar hover in the RMB 24,000 range). No beggars in sight–expect a very well-heeled set of expats from the top of the business and diplomatic food chains, with a smattering of foodie tourists.
Dress is uppermost upscale casual. I'd go with a simple yet elegant dress and classic designer flats, though you could definitely get away with a more relaxed black-pants-and-chic-top look if you wanted to. Unlike most restaurants in Beijing, they have a non-smoking section, so you can step out in your finest without worrying about smoke clinging to the fabric (just make sure to make your preference for that section known when booking).
Some complain of small portions, tables that are too close together, and sluggish service. Though that wasn't my experience, I realize that the high prices invite elevated expectations. The "Made in China" label may have become synonymous in the global marketplace with cheap, mass produced goods, but at this Made in China, you'll taste (and see in the show kitchens) the fine craftsmanship of every pricey, made-to-order bite.
Rachel Levin contributed to this story.