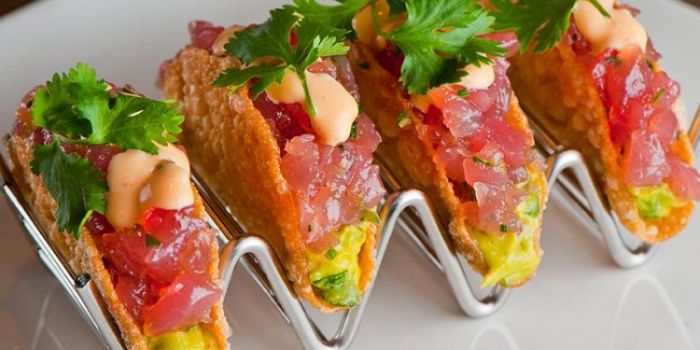 Del Frisco's Grille
We love it when a sibling restaurant to one of our favorite steakhouses pops up unexpectedly just outside of the city. That's just what happened when Del Frisco's Grille opened in Chestnut Hill, Mass. Located about 15 minutes west of Boston, the more casual concept of the high end Seaport District features the same delicious high quality steaks but also some laid back dishes that you can really dig into (think lobster rolls and a New England burger available throughout the month of May topped with two ounces of lobster meat, a fried egg, tarragon aioli and manchego cheese).
Be sure to start off the evening with a signature VIP cocktail made with pineapple infused clementine vodka or a gin martini to pair up with a sampling of fresh ahi tuna tacos. This is one of our favorite appetizers here served in crispy taco shells atop a layer of avocado and spicy citrus mayonnaise. Don't miss their specialty flatbread pizzas – the evening we visited we sampled a tasty pie topped with caramelized onions, goat cheese and pieces of tender filet mignon.
For main events, we recommend a surf and turf combination of a lobster roll served on a buttery brioche roll with side of crispy parmesan fries as well as the juicy 16-ounce prime New York sirloin. Steaks here are served a la carte so we recommend complementing them with a side of pan braised wild mushrooms and their scrumptious loaded potato cakes.
Try to save room for dessert because the six-layer lemon cake with lemon buttercream icing and lemon glaze is well worth every overindulgent calorie. If you can't finish it, your server will gladly package it up and send you home with the rest.
Del Frisco's Grille is located at 33 Boylston Street, Chestnut Hill, Mass. For more information, call (617) 608-6832 or visit them online at http://www.delfriscosgrille.com/chestnut-hill.
Del Frisco's Grille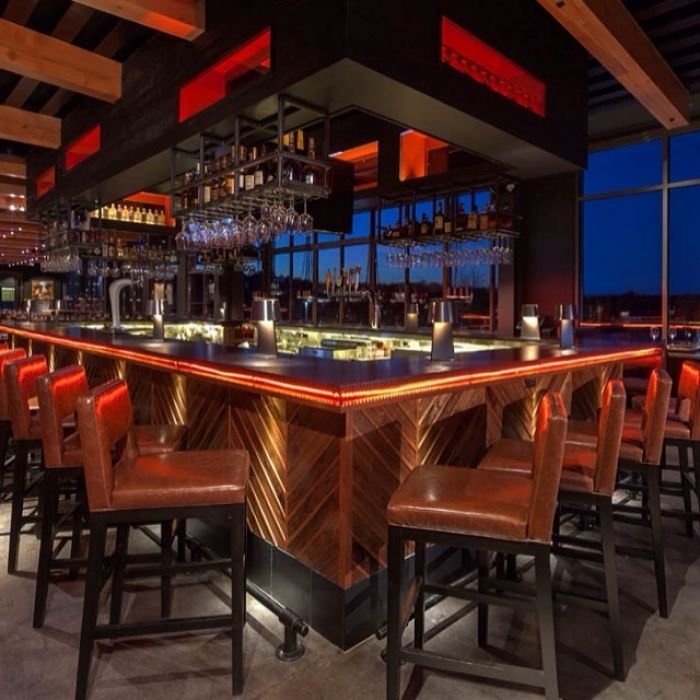 Del Frisco's Grille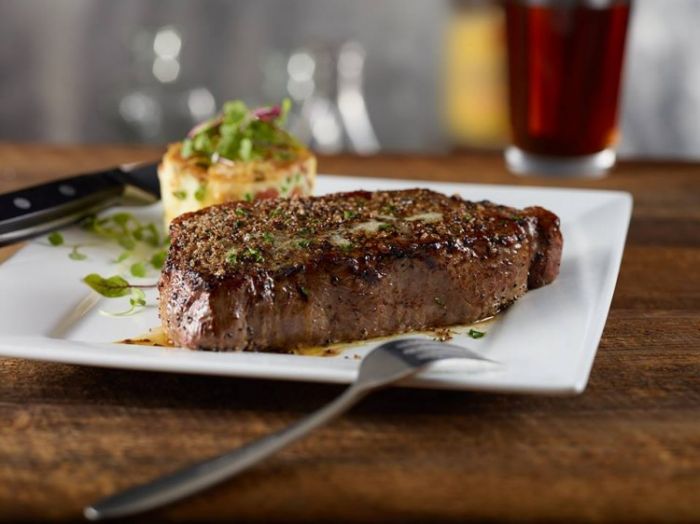 Del Frisco's Grille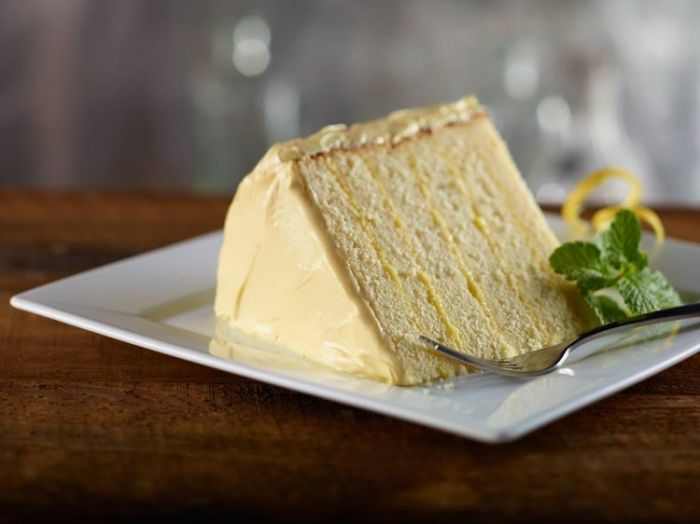 Del Frisco's Grille