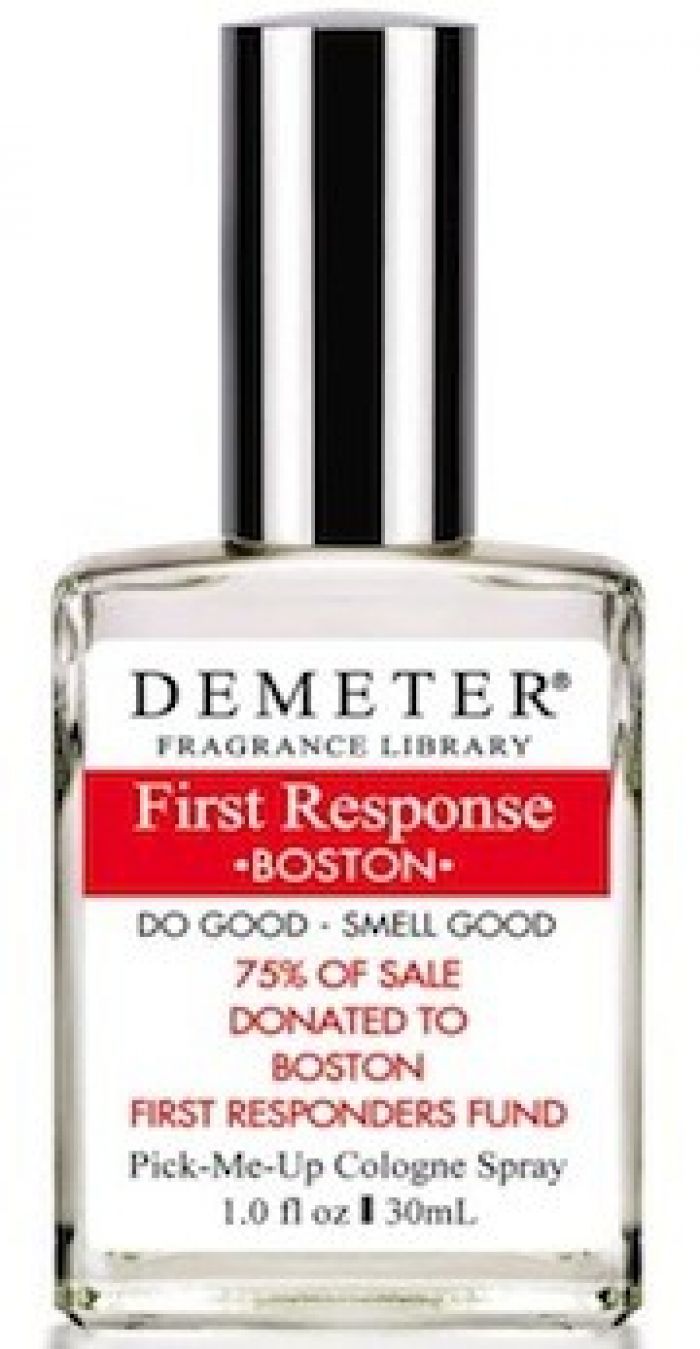 Image via flavorwire.com
I doubt there's anyone alive who wouldn't want to honor the first responders to the Boston marathon, but a firefighter themed scent like Demeter's new fragrance "First Response" launched when the wounds of the attack are still fresh seems nothing but shameless opportunism... but the company is dedicating 75% of the proceeds to the responders, turning this potentially scandalous marketing ploy into a real and meaningful affair.
Demeter, a fragrance company based in Long Island, has released a cologne meant to honor the firefighters who responded to the Boston Marathon bombings. Christened First Response — Boston, the new item is distinguished by its notes of "spices and flowers, overlaid with white smoke and rubber," which are meant to evoke the environmental diet of a Boston firefighter.
While a few Bostonians have already spoken to ABC News, describing Demeter's release as "insensitive," the impulse to forgive their tackiness is strong. The company has committed to donate 75% of the revenue generated by the perfume's sales to the Boston First Responders Fund, an organization established to help the victims of the attacks, and provided they make good on this, a spokesman for the Professional Fire Fighters of Massachusetts union has called the idea "well-intentioned." (Read More)