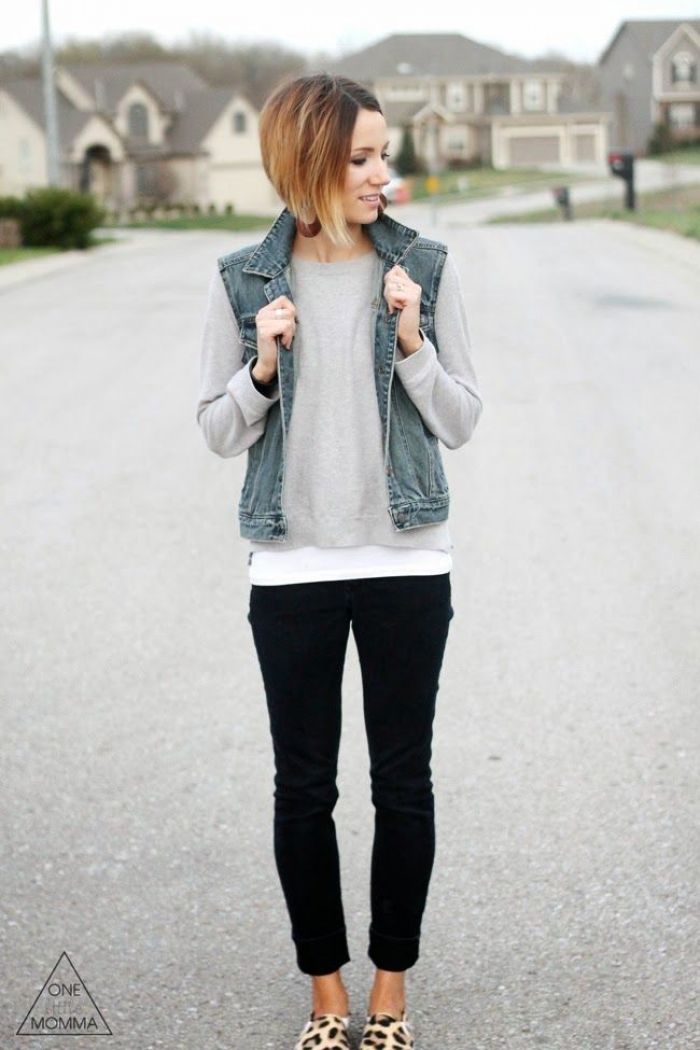 http://www.pinterest.com/pin/2
Although the fashion world keeps on evolving, with new trends, new dresses, and new styles but even in this ever changing industry, there are some things that remain constant. Denim is one such fashion constant that stays in fashion and is always a big part of every seasonís trend. Every year and in all seasons your wardrobe has a stock of denim pants, jackets, shirts, shorts or skirts. There is never enough when it comes to shopping denim. They are not just staying till bottoms but are now making up overall ensembles for casual wear. The importance of denim can never be ignored as itís the most sought fabric throughout the world and people, regardless of gender wear it with great ease.
If talking about the year 2014, denims are all over the fashion world for the entire year. Denim overalls, rompers, distressed denims, cut-off denims and cropped denim jackets are back in full swing and everybody is getting back to destroyed denim trend. Here are a few trendy denim takes of year 2014 that are now being seen everywhere and are comfy yet chic to carry by anyone.
Denimlicious Overalls
As soon as denim overalls hit back the fashion scene a number of style icons were spotted rocking this look. Selena Gomez, Jessica Alba, Vanessa Hudgens, Ashley Tisdale are to name a few who were absolutely in love with the overall denim trend. Take out your old denim romper and layer it over a top or a crop top. The laid back look of the denim over all can make you look street style perfect. Some full sized sunnies , ballet flats, and a cross body big will help you achieve the celebrity look without much effort. A denim overall with a scarf can look great for a spring to fall transition.
Best with a Vest
There is another style throwback in denim repeating itself: The Denim Vest. Teens absolutely love this retro look of a denim vest and are bringing back the 90ís style of wearing vest to school. Wear your favorite long sleeved or sleeveless top over a pair of skinnies and layer them with the denim vest. There can be a lot of ways to wear your denim vest, which basically is a cool layering option for this season. A cut off denim vest will be perfect for a casual and rough look for a busy day at school.
Jack it up in a Jacket
Like the denim vests, denim jackets are making it back in the fashion world, most of the young style icons were seen in a cool, girly or edgy denim jacket. The best way to wear them would again be layering over a top, t-shirt or tank to keep it for spring you can wear your high waist shorts, with your oxfords, slip-ons or sneakers. A denim jacket look is perfect for school or for a road trip with friends. Backpacks are made for a casual denim look like this; you can even wear a hat to make the look right for spring. If you are taking this denim jacket from spring and stepping into the start of fall, then you can change the bottoms to skinnies and wear your saving-for-winters boots with it.
The denim boyfriend
When it comes to bottoms, denim is all that we imagine them with. Pants specifically are a made of denim and thatís mostly where it belongs. The runways and street style this year have sported the boyfriend jeans every now and then. There are celebrities wearing this super comfy bottom everywhere, even at premiers and red carpets. A denim boyfriend jean will be your favorite bottom when you feel like ditching everything skin fitted, the loose comfy fitting yet the stylish look of boyfriend jeans looks perfect with t-shirts and crop tops. You can wear your casual sneakers or even your ankle strap heels with them, because this is how everyone is wearing this trend these days.
Distressed and cut-off
The game of dressing up is all about keeping it rough and tough this year. Highly distressed denims cut off denims and denims with patches are the new hot in bottoms. You can wear them with any of your tops and can look stylish. Though this may look sloppy but just the right amount of rags can make you look perfectly trendy and casual in your distressed and washed denims.
No matter how you wear your denim, they are here to stay and will always be fashionable and trendy. The best thing about denim is they are your best friend for casual and semi-formal wears and there is no wardrobe that doesnít have something denim.