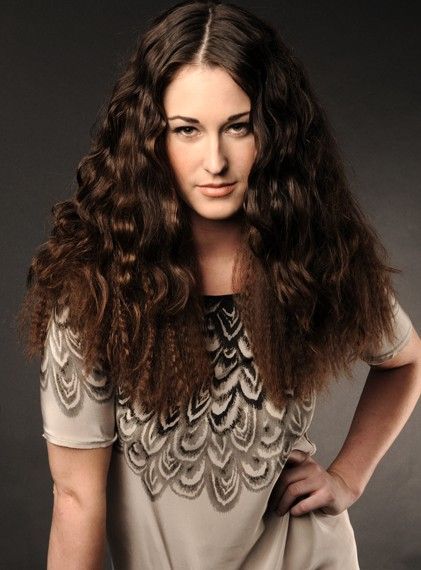 Chad Chisholm
Malissa Knight Garcia recently returned from Australia Fashion week where she worked alongside hair mogul Kevin Murphy. The Denver-based hair stylist is making waves in her industry, styling her way to the top. Cutting, coloring, educating, and styling all fall under this creative's realm. Whether prepping models for a runway or doing a quick updo for a socialite's night out, Garcia revels in the unique artform of hair design.
"There is nothing better than hearing clients tell me they get complimented on their beautiful hair," Garcia smiles. "I love doing hair!"
Malissa has been working in her industry for 6 years, 5 on her own at The Oxford Club Spa & Salon located in the heart of LoDo, Denver at the historic Oxford Hotel. When the Kevin Murphy product line and education became available in the United States, Malissa jumped at the opportunity to work with the legend, his work and products influencing her own style.
Alongside Kevin, Malissa was recently involved with Melbourne's Fashion Week in Australia. Her unique use of bringing back such classics as waves, curls, volume and movement to hair caught Murphy's eye for a World-wide styling competition. Malissa was hand-selected for her involvement and was thrilled to style the models for fashion week.
"It was one of the most exciting opportunities for me," Malissa explained, "The experience inspired me to work harder than ever in my industry."
Garcia plans on going back to Australia and future aspirations include New York, Milan, and Paris. Whether print, runway, or salon, this up and coming stylist is one to watch. Working on both men and women, you can book Malissa at The Oxford Club Spa & Salon in Denver.