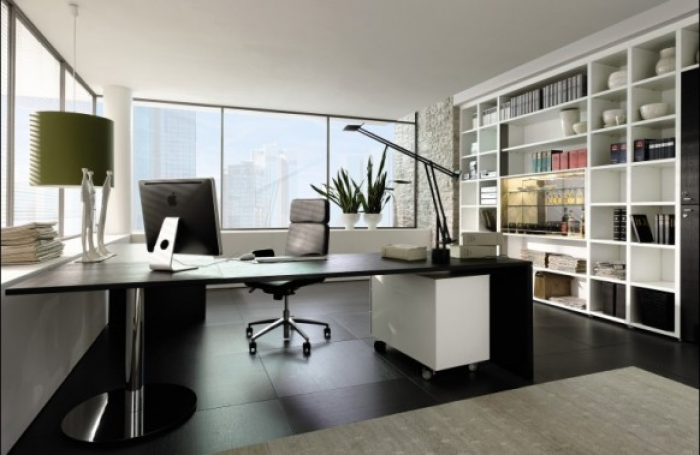 Designing the Home Office - Giving a Professional Outlook to Your Working Space
Setting up a home office space for you to work comfortably is quite important. There are many advantages for the individuals, who are working from their home. It offers flexibility, saves their travelling time and gives peace of mind to concentrate on their work. Think about the best place to set up an office in your home and how much space you need for it. Some people like to fix things in a separate room to start off their work. While others, prefer to work in any corner of the house.
First list down on a piece of work, about the things you need. Some of the general things that are needed are computer, fax machine, telephone, racks for keeping books, and desk. Instead of buying everything, you can DIY some of the furniture according to your convenience. The office area must be quiet and should have some privacy.
If you will be meeting business partners and clients often, you can take up the space at the entrance of your house.
Invest in right office equipment
Many people prefer to use a dedicated phone line for the office purpose. It may cost you more instead you can call your clients using the online services. Many online providers allow you to make the calls freely when the user signs up an account. Try finding such kind of services on the internet and use them. When you are buying a computer, you can get web camera and headset along with it. You can use them for voice and video chatting and it also helps in web conferencing.
Workstation that you set up must not cause any discomfort. It is essential to give first preference to the comfort level. The storage cabinets must be spacious to accommodate the things that are needed such as files, paper, discs, envelopes, and other things. Many service providers offer unlimited usage for the internet connection. You can save a lot of money, by doing this way.
Try to organize your business meetings and files
One of the key benefits of people, who are working from home, is the flexible office hours. In order to develop your business process, you can allocate a fair amount of time for the work. This will be helpful to stay focused on your job and try to fix an appointment with your clients, if you are going to meet them in the office. You will be able to finish up the other works earlier, before they come. Follow a standard time frame for the office hours, which will be helpful to minimize unannounced calls and meetings.
When you are running an office from home, you should not mix your personal life with your business life. Donít use the personal bank account for business transaction. Try to open a separate account for business and it will be easy for you to handle the accounting details. Try to store the business checks, records and mails in a separate file in order to avoid confusion.
Other things that are needed
You need to provide sufficient electrical wiring and cabling outlets for the electronic devices and telephone line. Hire an electrician to do such kind of works, so that you can use it without any tension. Donít get jagged up in a room where there is not enough ventilation. Adequate ventilation is necessary to have a natural flow of air in the room.
The home office space must be clean and neat because sometimes dirt and dust may damage the electronic equipment. The lighting system that you have put up must not irritate your eyes. Try to fix a bulb that gives soft glow. Designing the home office according to the availability of the space is quite important.
Darrell writes about the importance of having proper home office furniture for those who wish to work from their homes. He explains why it is important to have a proper office setup at homes for long-term business success.
†