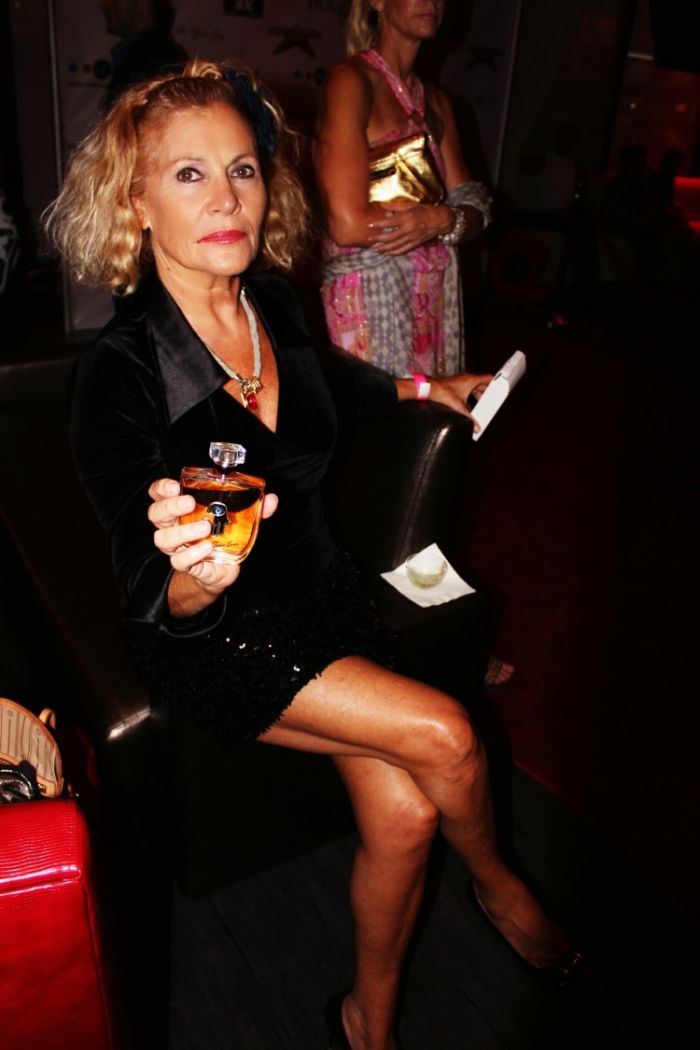 Ailyn Diaz
On August 25, 2012, during Kim Shenker-Bacardi's charitable birthday celebration, designer and philanthropist Celine Leora auctioned a luxurious bottle of an exotic fragrance imported from France, called Hamsa. The auction benefitted Food for the Poor, an international organization known to transform communities. It would provide help in building a village in the poverty stricken areas of Haiti.
The sweet inviting fragrance exudes hints of sensual mysticism and warm tones reminiscent of evenings in Morocco. It also emits strength and positive energy as it transforms person who wears it. The perfume is named Hamsa after the protective powers of the Hand of Fatima or the hand of Miriam and traces the Ms. Leora's personal trajectory and rich history from her birth in exotic Morocco, her childhood in the Middle East, to Paris, then to Switzerland and now to the United States.
The name "hamsa" is derived from the Hebrew word "hamesh", which means five referring to the number of fingers on the protective talisman that is carefully sculpted in gold on the bottle of the perfume. Some also believe that "hamsa" represents the five books of the Torah while others call it the Hand of Miriam after Moses' sister. In Islam, the hamsa is called the Hand of Fatima, in honor of one of the daughters of the Prophet Mohammed. Others believe that the five fingers represent the Five Pillars of Islam.
Although the origin of the word "hamsa" still remains mysterious, the protective powers undoubtedly are embodied in the strong symbolism brought in the rich warm scent of Hamsa, the fragrance. It combines notes of the white lotus flower, frankincense, black currant and coffee empowering all to seek their destiny like Celine Leora.
The fragrance suitable for both men and women can be ordered online and at participating retail stores. More information is available at Hamsa-Perfume.com.
Celine Leora
Hamsa