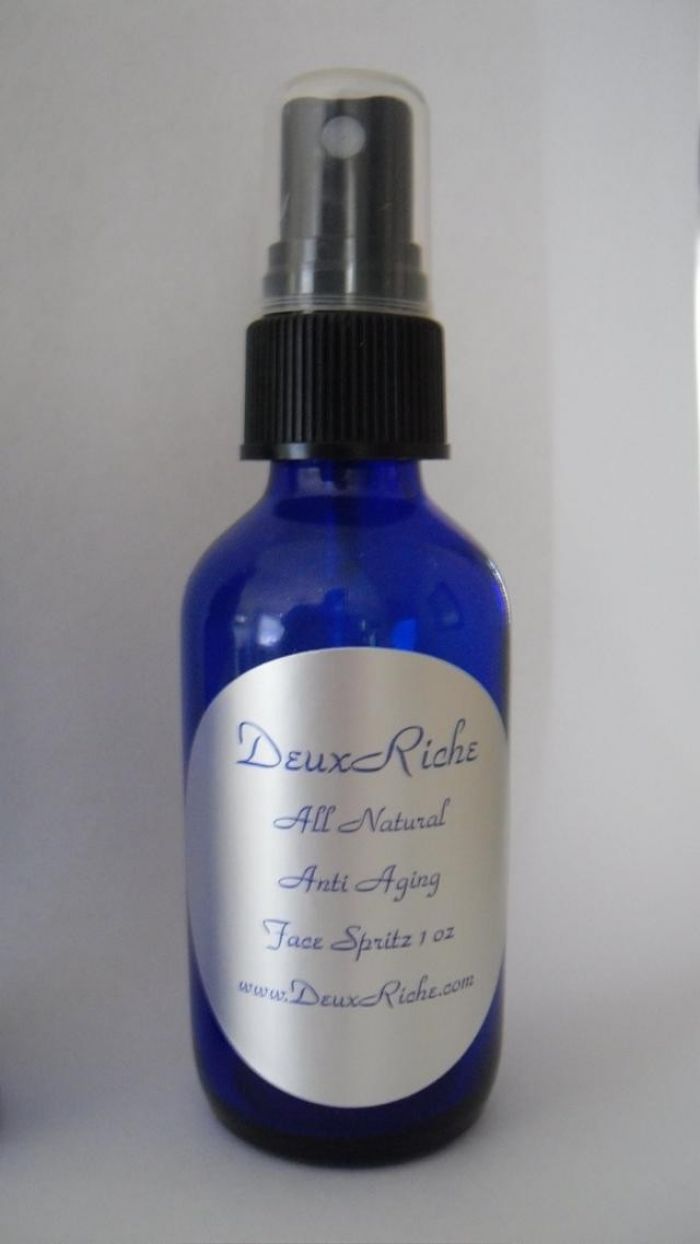 DeuxRiche has just launched its all natural anti aging face spritz at DeuxRiche.com. With serums, Botox injections, and plastic surgery on the rise, Deux Riche introduces a simple hands free approach to preserving and reversing the signs of aging with its chemical free face spritz.
What makes Deux Riche different, is its light mineral rich spritz which allows the user to keep potential hand germs off of sensitive face skin areas. Easy to carry, many of DeuxRiche' elite clients keep one unit at home and another in their purse or briefcase for mid day renewal.
The light spray makes it easy and discreet to maintain. Just spritz once in the morning and again before bedtime on a clean face. It takes about thirty days to see the initial results.
DeuxRiche goes beneath the skin's surface and begins reconstructing damaged cells. The product not only fills lines, smooths wrinkles, and tightens loose neck and cheek skin areas but has been known to heal other long standing irritable skin conditions such as psoriasis and eczema among others for many clients along the way. Once the process begins, it is recommended the client continues daily to sustain results.
Younger clients enjoy the delayed appearance of aging and older clients appreciate the gradual and subtle reversal of signs of aging. There's no greasy or shiny appearance. This makes Deux Riche extra special for discerning men and women who don't like to admit to any cosmetic work. It's even better for those who prefer a healthy approach to vibrant skin preservation.
DeuxRiche is very forgiving in its easy approach to youthful skin renewal by its simple approach to tailoring to each user's needs. The mineral rich chemical free product automaticaly restores and balances the users collagen levels improving skin's elasticity naturally. Thirty day minimum use is recommended to see initial results.
DeuxRiche all natural youth renewal face spritz comes with four options. Choose between premium blend 1 oz [$52], 2 oz [$82] or 23k gold blend [with real gold] 1 oz $225 and 2 oz $425. Free shipping and handling is currently available with a monthly subscription [auto-ship option].
Visit http://DeuxRiche.com to obtain this product today.