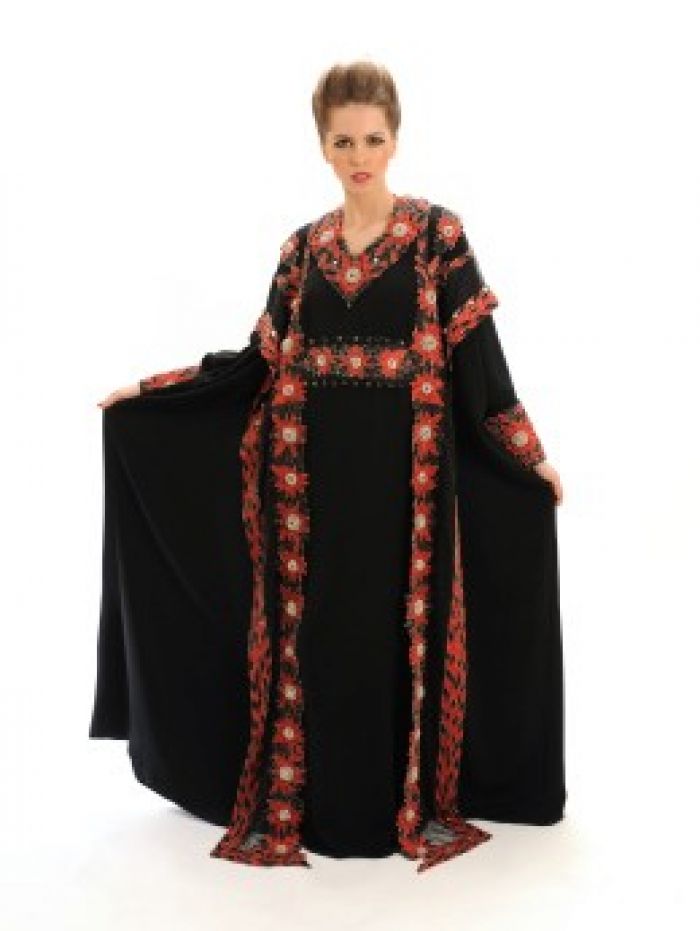 Courtesy Debbie Wingham
Have you ever thought to yourself, "Damn, if only I had an outfit that showed I had in excess of $15 million to spend but I don't want to buy anything actually useful?" Me neither, but apparently Debbie Wingham thinks someone out there needs a $17.7 million red-diamond-studded dress (that doesn't even look that good to begin with)... If you're ever looking for the definition of unnecessary opulence, here it is.
It looks like Debbie Wingham took the adage "diamonds are a girl's best friend," seriously.  The British designer debuted her latest creation: a red diamond-encrusted dress valued at a whopping $17.7 million (£11.7 million).
Dubbed the "Abaya," the dress is a loose black gown inspired by traditional North African and Arabic attire worn by some women in parts of the Islamic world, NBC Today reported.
The dress is simple, except that there's 2,000 stones embellished on it.  One of which, at the center of the garment, is a rare and expensive red diamond, apparently worth $7.4 million. The dress also has 50 2-carat white diamonds, 50 2-carat black diamonds and 1,899 pointer diamonds, all of which are set in platinum. Read More