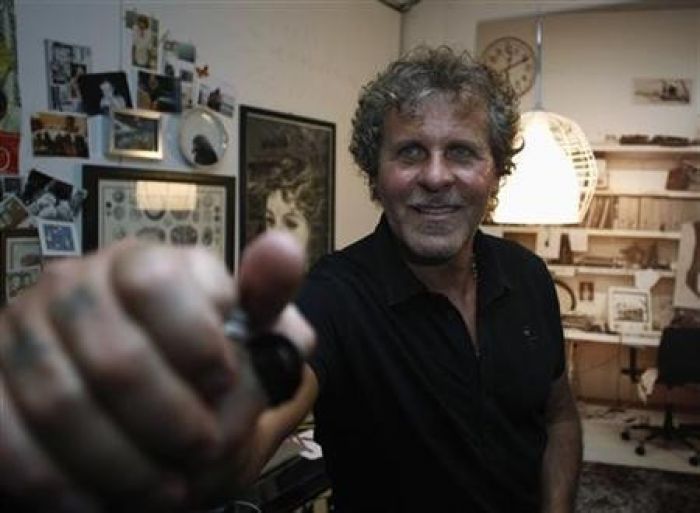 Thomas Peter/REUTERS
As Renzo Rosso, the founder of Diesel, is looking to break into designing jewelry, I can't be more excited as, although I haven't had much hands-on with his clothing lines, I absolutely love the aggressive style of watches his company releases. I'm expecting the jewelry to follow the signature style that the company has, which should lead to some great men's products.
Diesel brand founder Renzo Rosso is considering expanding into jewelery and launching a new project in Japan to fuel growth at his fashion group despite the global economic turmoil.
Known as the "king of high-end casualwear", the rockstar-looking businessman is one of the most dynamic figures in a fashion industry threatened by a slowdown in its core markets.
A painful recession in southern Europe and a slowdown in China are forcing European brands to come up with new ideas to lure consumers back into their stores.
Accessories, which, like leather belts and perfumes, are more affordable than evening dresses, are the fastest-growing category in a luxury industry expected to grow 5 percent this year from 13 percent in 2011 at constant exchange rates, according to consultancy Bain & Co. Read More