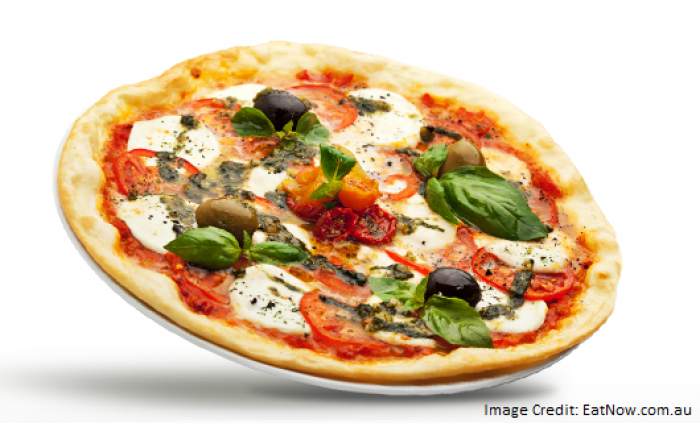 EatNow.com.au
Pizza is one of the most popular dishes in the world and with good reason too. Easy to eat, requiring very little in the way of cutlery or plates, it makes it particularly easy to clean up afterwards. However, one of the most difficult things about pizza is trying to choose from all the options when it comes to toppings and where to find a local pizza delivery service. With so many different kinds of pizza and delivery options available, online food delivery services can help you find exactly what you are looking for, making it easy to choose your favourite type of pizza and find a local delivery service. Here is a guide to the most popular options to help you choose your pizza and how you would like it delivered.
Types of Pizzas
There are two main choices you need to make when deciding on a pizza: what sort of base you would like and what sort of toppings you need. Here we look at each.
Base
Thin
This is where the pizza is cooked in an electric or wood-fired oven using long and rectangle pans. This style is the traditional method of making pizza favoured in Italy. The two main regional variations in pizza there come from Rome, where the pizza is baked to give a more crispy crust, whereas the Neapolitan style pizzas tend to give a slightly thicker, softer and oily base. The thin crust may be preferable if you are concerned about calorie intake.
Deep Pan
Deep Pan pizza is a style that started in America, particularly in Chicago, where the crust is left higher than the rest of the pizza, creating a very thick pizza overall. Extra dipping sauce is often provided, like garlic or barbecue flavour, allowing you to dip the crusts and eat separately from the rest of the pizza.
Calzone
Calzone looks quite different from other pizzas as the outer dough is actually folded over and the ingredients are baked inside, meaning it is usually shaped as a semi-circle.
Toppings
Margarita
Margarita is probably the most well-known of pizza toppings. A legend says that it was named after the queen of Italy, "queen Margarita" who preferred the pizza as the ingredients contains all the colours of the Italian flag: tomato (red) basil (green) and mozzarella (white).
Marinara
Marinara is actually the oldest topping known, being invented even before Margarita. It also has a simple but effective combination of ingredients, with tomato, garlic and oregano.
Pepperoni
Pepperoni is topped with thinly sliced spicy sausage, which is so popular that it takes up nearly 40 per cent of all orders for pizza!
Quattro Fromagi (four cheese)
This is a great pizza for cheese lovers as it contains four different kinds of cheese. The cheeses can be of any kind, although the most common are Gorgonzola and Ricotta.
Delivery options in Australia
There are many pizza delivery services in Australia, and they can be delivered by car, scooter or bicycle. The most important thing to do is find a pizza delivery service close by, so that when the food turns up, the ingredients are still hot and fresh. Online services like Eatnow.com.au helps you find local delivery options by searching based on your location, making it easy for you to find exactly what you're looking for.
EatNow.com.au
EatNow Online Food Delivery