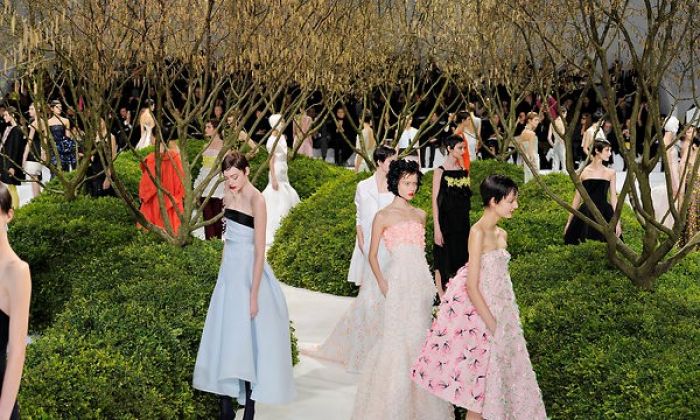 Chris Moore/Karl Prouse
Raf Simmons put on an amazing show on Monday for Christian Dior, taking a garden theme and turning it into a beautiful fashion show. With real-world applicable fashions and easy, trussed hair, the models looked elegant and comfortable in their ensembles, marking a wonderful show I'm sure attendees will remember for years to come.
Flowers budding, blossoming, dabbing their sweet spring colors against the greenery, the Christian Dior show on Monday was a garden of earthly delights.
The designer Raf Simons stayed rooted in reality — his models with cropped, wash-'n'-go hair and tailored clothes — but he embraced Christian Dior's love of flowers and gardens and took the collection from tight bud to beautiful blooms.
The result of this haute couture summer 2013 collection was never the soaring, sensual bursting of fecundity that it might have been, because Mr. Simons is not that kind of designer. Read More