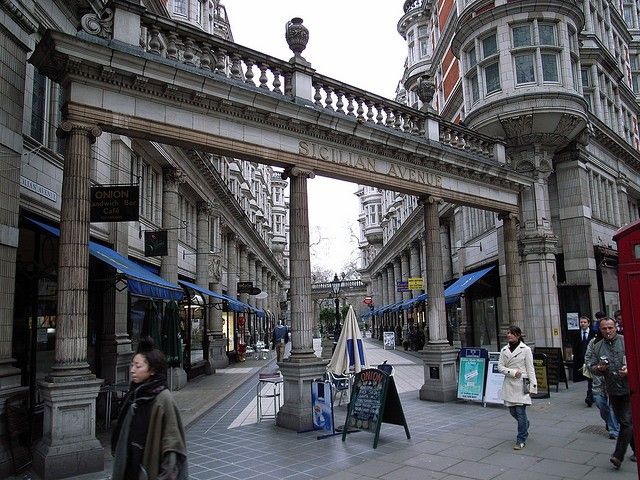 photo via Flickr CC
Although there are great areas in every part of London, there is something special about what the west end of London has to offer. No matter what you have an interest in, this part of the city will place you close to where you want to be. While the west end has an image and identity of being extremely affluent and well-off, there are still some parts of the area which cater for people with a wide variety of budgets. However, if you are keen to tap into the true spirit of London west end life, you will definitely want to be seen in all of the right places.
There are a number of thriving areas in this part of the city with property in Bloomsbury offering a great number of options. Bloomsbury is ideally located for people looking to get to or move in the circles of Bloomsbury, Covent Garden, Holborn, Fitzrovia and the Kings Cross / St Pancras area of London.
There is no distinct boundary in Bloomsbury
Bloomsbury is one of the parts of London that doesn't have a distinct or clear boundary, which means it can bleed into other local areas. This provides a good crossover and there is a lot to be gained by specialising in the boundary sections. Bloomsbury is generally considered to be the area that lies of Euston Road and to the north of the New Oxford Street and Theobalds Road. It also lies to the east of Grays Inn Road and Tottenham Court Road. The area that is recognised as Bloomsbury today was initially developed all the way back in the 17th and the 18th centuries. It is still possible to see Georgian homes and Victorian properties alongside the more conventional and modern social housing developments.
There is a great mix of property in Bloomsbury , which should ensure that there is something for everyone. Bloomsbury can offer rental property, it has a high number of mansion block flats and there is even a great level of properties that were formally owned by the local council. When the right to buy option became available, there was considerable interest in Bloomsbury, creating a great deal of properties which people have looked to cash in on. The area that is synonymous with student living, which means that there is often demand and an annual turnover in the market.
Many places of learning in the local area
The fact that UCL, UCLH and even the British Museum are all located within easy reach of Bloomsbury ensures that this is a stylish area which has options for students of varying budgets. This means that eating and drinking comes in all shapes of sizes. Pub grub is a common feature in this part of London but there are also a good range of more up market restaurants and bars to choose from.
The fact that there is such a divergence in property prices indicates the breadth of scope that Bloomsbury has. In 2013, the prices in the area range from £550 per square foot all the way up to £1,400 per square foot. This is a high level of divergence and a high variety of properties can be found in Bloomsbury. No matter what sort of price you are looking for, or indeed which sort of property, there is going to be something that will be of considerable interest.
The London property market can be a challenging one at the best of times and the current economic situation has impacted ion many people. While London, and the west end of London, has remained more vibrant than many other places, there is still a difficulty in finding the right property at the right price. Foreign investors continue to view London as the idea place to buy but with the right support mechanism, it should be possible to find the Bloomsbury home that you desire.