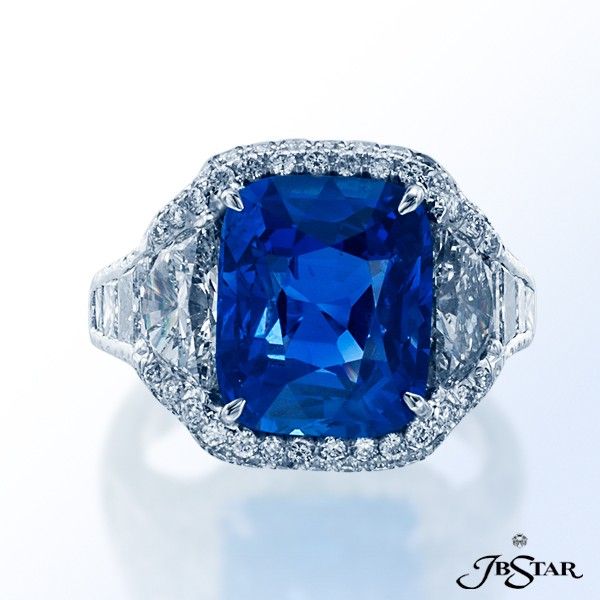 JBStar
Fashion is a fluid thing and while black will always be a style staple, increasingly it seems pops of color are flooding the catwalk. Each year a new hue takes centre stage with cobalt blue, rich plumb, tangerine orange and citrus brights all enjoying their moment in the spotlight most recently.
Although jewelry trends tend to move a little slower, there is a definite movement towards colored stones, with gems such as emeralds and rubies in high demand and colored diamonds being used more and more – celebrities such as the Duchess of Wales are in on the act and some experts believe this proliferation of decadent colors decking celebrity digits is driving demand for stones other than a traditional clear diamond.
The New York based jeweler JB Star uses a range of stones in its designs with its beautiful colored diamond engagement rings some of the most in demand treasures to come out of the workshop. With such a spectrum of choice, it can help when faced with a series of achingly beautiful colored diamond engagement rings to understand more about the classification process and what each hue of color is said to mean…
Red Diamonds: Red is symbolic of passion, love and in the Chinese culture – luck. Others believe that red diamonds are befitting for someone who is strong and stable. The shade is also often associated with emotional wellbeing and is sometimes considered to hold stress-relieving properties, making it a wonderful choice for a bride to be to ensure her health, wealth and happiness throughout the marriage.
Yellow Diamonds: Yellow diamonds are extremely rare and the most expensive of colored diamonds. In color psychology, yellow is incredibly uplifting and associated with feelings of hope, optimism, energy and wisdom. In many nations and cultures, yellow is extremely significant – in Japan yellow symbolizes courage and nobility to Native Americans it means unconditional love, to Hindus it is sacred and in many Middle Eastern states it is a marker of prosperity.
Pink Diamonds: If ever there is a universal color of romance, pink is it. Pink diamonds therefore are the epitome of love and romance, making the stone a popular choice for those planning an engagement or wedding.Pink is also often linked to creativity, so a pink stone is a suitable choice for brides to be with an artistic or musical streak.
Blue Diamonds:Peace, serenity and good health are all closely associated with the color blue. Rare and refined, blue diamonds make a stunning edition to any piece of jewelry, particularly colored engagement rings.
Black Diamonds:Dark andopaque, black diamonds are visually striking and offer countless creative design possibilities for jewelers thanks to their dramatic aesthetic. Often seen as princess, round or oval cuts, black diamonds are through to represent power, strength and authority. In color psychology, black is associated with independence and strong will while in fashion it is timeless, classic, chic sophisticated and elegant – all traits a black diamond is imbued with.
JBStar
Yellow Diamond Ring