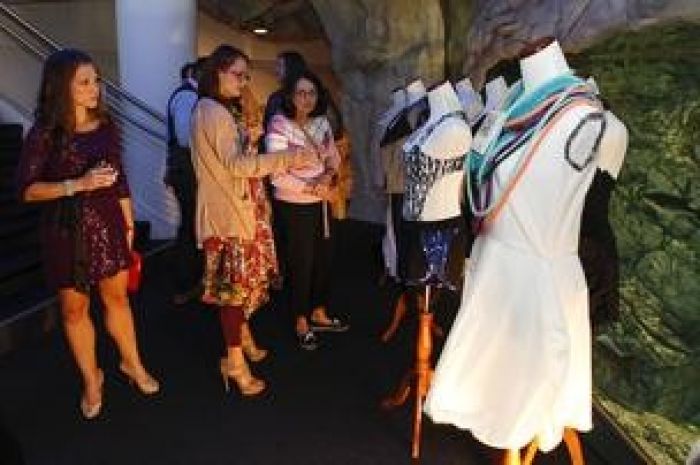 Image by Sara Stathas
Discovery World's fashion weekend continues as "Fashion Forward" brings dozens of chic designs to the city of Milwaukee. With an assortment of stylish dresses, some that had to be seen to be believed, it may come as a surprise that sustainability was one of the central themes of the interactive event.
If you are part of Milwaukee's fashion industry, the place to be Friday evening was Discovery World on the city's lakefront. Check out the slideshow put together by Business Journal freelance photographer Sara Stathas of the many designs and fashions that highlighted Discovery World's Fashion Forward event.
Several hundred Milwaukee-area retailers, fashion industry workers and other business executives attended the event at Discovery World. The event is part of a special fashion weekend at Discovery World, which also included seminars and information Saturday from local designers on their clothing and other goods. (Read More)