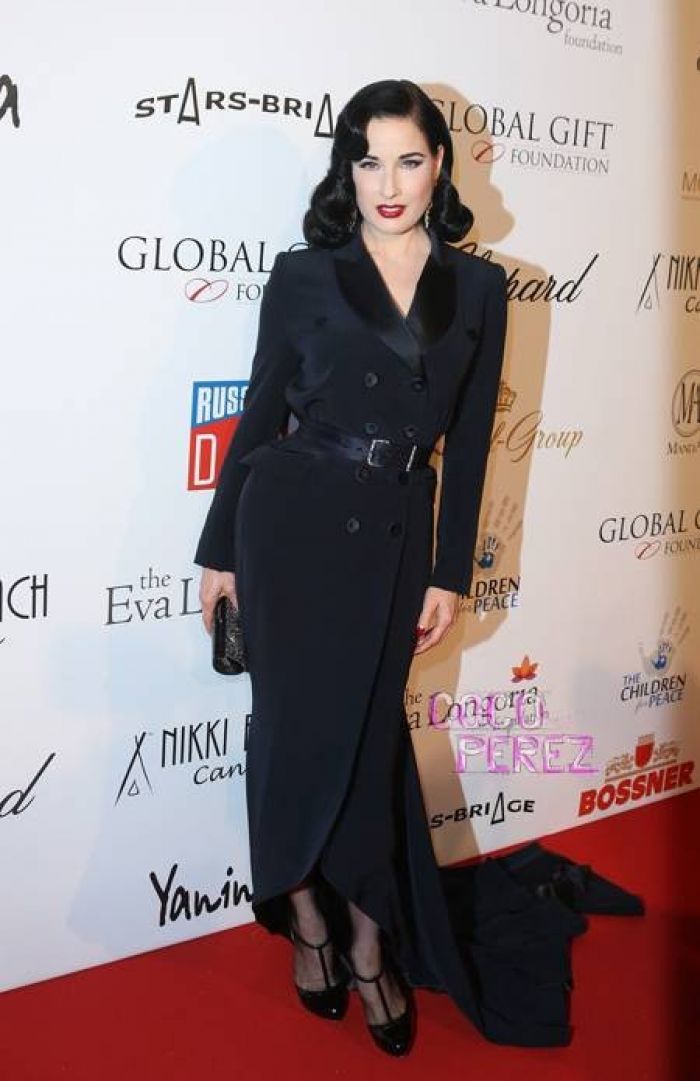 Photo from News Pictures/WENN
Dita Von Teese was spotted at the ever popular Cannes Film Festival in a luxurious all black, haute couture piece that really shows that Teese knows how to dress to impress. Looking fiercely seductive in a coat-dress that promises to arouse but leaves all to curiosity, Teese kept all eyes exactly where she wanted them.
The ONLY thing that can make Cannes more fabulous is Dita Von Teese.
The queen of burlesque brought the va-va-voom to the French Riviera, making a fierce appearance at the Global Gift Gala on Sunday.
Her look for the night consisted of a decadent midnight blue belted Alexis Mabille Haute Couture coatdress with sweeping train, sheer tights, and t-strap pumps.
And as always, her signature makeup and hair were EXQUISITE!
We don't know how or why, but we NEVER tire of Dita's brand of glam.
She's truly miraculous! (Check out the Gallery)