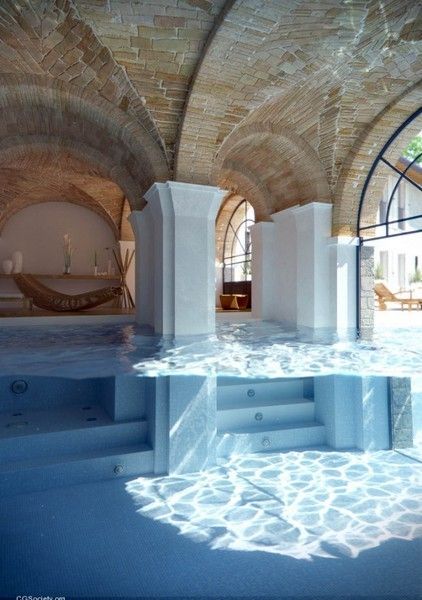 A visit to a spa is the perfect treat and an ideal way to relax and be pampered. Visiting for the first time, however, can be a bit intimidating. Knowing what you should and should not do when you visit the spa can save embarrassment and help you to relax and enjoy the experience to the full. So here is a guide to dos and don'ts at the spa.
Dos
Do book in advance. Many treatments are popular and if you just turn up, you may be disappointed. If you do book and have to cancel, it will be appreciated if you do so well in advance so that your slot can be given to someone else.
Do arrive for your treatment in plenty of time. This will give you time to relax while you fill out any forms needed before your treatment. Turning up late will cause your therapist to run late for the rest of the day, resulting in unhappy and stressed clients. Arriving at least fifteen minutes early will also give you time to enjoy the spa surroundings and perhaps enjoy a cup of herbal tea before your treatment.
Do tell your therapist if you have any allergies or skin conditions before your session begins. Your therapist will be able to recommend the best treatment for you.
Do tell your therapist if you are uncomfortable. Music, room temperature and lighting can be altered to make sure you have a relaxing experience.
Do wear sandals or open-toed shoes to a pedicure, as this will maintain your nail polish and show off your therapists work.
Do exfoliate or book a scrub before any tanning treatment. Areas of dry skin will cause your tan to look patchy and uneven. You should also take a shower before your spa visit. Arriving for your treatment fresh and clean makes everything more pleasant for you and your therapist.
Don'ts
Don't use your mobile phone. You will not be able to engage with your treatment if you are constantly taking calls or texting. Most spa jobs do not involve telling clients how to behave, but the spa is intended to be a peaceful and calm retreat and a ringing phone can be irritating to other guests.
Don't shout. As with mobile phones, loud voices carry in a quiet space and can be annoying for other guests.
Don't wear jewellery. This can get in the way during your treatment and will get covered in product.
Don't be shy. Your therapist has seen it all before and won't be worried that you have cellulite, wobbly bits or acne. During a full body massage, areas not being worked on will be covered with towels so you will not feel too exposed. Talk to your therapist if you feel nervous about taking off your clothes. Although it is harder for them to do a back massage around a bra strap, they will do so if you prefer.
Don't feel you have to chat. Some therapies are more relaxing in silence and if you prefer not to talk to your therapist they will not mind.
Don't suffer in silence. If you are unhappy with the level of pressure during your massage, tell your therapist so they can adapt for you.
Don't trim before a bikini wax. If the hair is too short, the wax will not attach properly, making things harder for the therapist.
Finally, always provide feedback and tell your therapist if you are happy with your treatment. Telling them that you feel wonderful as a result of their efforts is a great compliment.