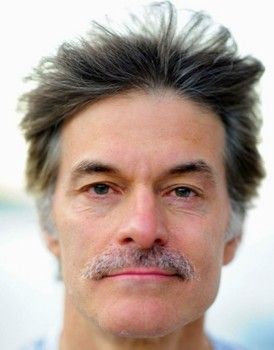 News Archives International
Dr. Oz posted a photo of himself - au natural - on his Facebook page today in which he's rocking a mustache for Movember. For those of you that don't know, Movember is a combination word of mustache and November. November (Movember) has become an awareness month for men's health issues and men around the country grow out their 'staches in a show of awareness and unity. You go gentlemen! If you're a dude reading this post, did you grow out the 'stache this month?
No, this is not a mugshot of one of the more recognizable faces on the planet. However, it is an image only a few outside the celebrity medical doctor's family and close friends have seen since the otherwise coiffed and clean-shaven cardiothoracic surgeon first carved his way into the national spotlight on the The Oprah Winfrey Show in 2004.
On the last day of November today, Dr. Mehmet Oz posted a photo of himself on his official Facebook page to show his support for Movember, a portmanteau word from moustache and November that represents a month-long campaign to raise awareness for men's health issues, including prostate cancer. Read more about Movember here.