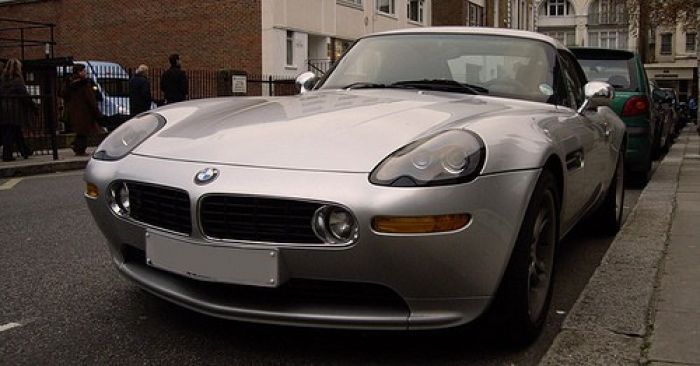 Image by FotoSleuth
London is the biggest city in Europe, occupying 620+ square miles. In the hustle and bustle of the capital of the United Kingdom itís unsurprising that car accidents are rife. Although many blogs will advise you to take public transport in the city due to heavy traffic and costly congestion charges, sometimes itís difficult to avoid a car journey. Unfortunately, in London owning the latest model Range Rover Sport or a Bentley Continental GT doesnít make you the queen of the Road. That said the last thing you want is to be involved in a collision and damage your plush motor. Read up on these tips to reduce your chances of damaging your luxury car.
†
Stay Calm
If you choose to drive in the capital itís imperative to keep a cool head behind the wheel. The traffic is infamously dire during (but not limited to) peak times. If you canít avoid taking your car out at these times, then make sure to plan well ahead in case of congestion. Itís also worth leaving the house early, in order to overcome any time consuming obstructions you might encounter. The need to rush could spark road rage and alter your concentration, a leading cause of car accidents.††
†
Bus Lanes
Public transport is triumphed in London, so itís inevitable that buses take priority on many major roads. Although most bus lanes are accessible out of their hours of operation, it is perhaps best to stick to standard lanes where possible. Those who misuse bus lanes can incur costly charges and with the hours of operation changing frequently, you may be caught out. Checking the signs distracts your attention, whilst swapping lanes frantically could result in an accident.
†
Know Your Route
When you set out in your sumptuous leather driverís seat, make sure you know where you are going. If your car doesnít have an up to date sat nav pre-installed as standard, itís worth investing in one to save you a great deal of hassle and stress. Should you need to take a diversion to avoid a hold up, your sat nav can plan an alternate route rapidly. Evade delays further by listening to traffic bulletins on the radio, or checking online before you set off.††
†
Donít Obstruct Traffic
With over 6,000 traffic lights at work in London, itís important to be mindful of these and other road signs that are there to assist your journey. That includes ĎKeep clearí notices, which may seem inappropriate when in a hurry. Remember that these are there for a reason, and should be obeyed.†
†
Follow these simple and easy tips to drastically reduce the chances of causing any damage to your expensive wheels. That said your own careful driving may not be mirrored by all of your fellow drivers. It only takes one minor mistake to cause an accident. If you are involved in a collision that wasnít your fault, remain calm. The Compensation Calculator can help you to work out how much money you could claim for any injuries and/or damages.
†
Bio: Gavin Harvey once crashed and wrote off a beautiful 1968 MBG GT (in British Racing Green) one hour after buying it.††
†