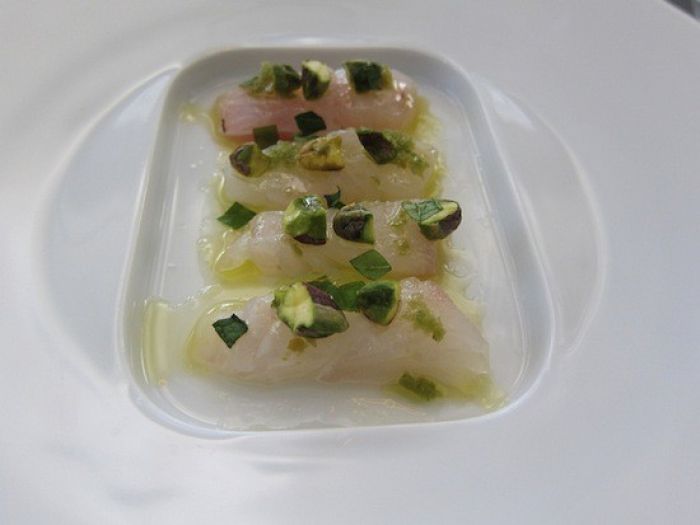 The Purple Passport
As the weather heats up here in Abu Dhabi (we're already at above 110F on May 9!), I can't help but start the countdown to my August trip to New York City. Even though New York will be hot and sticky then too, it'll be considerably cooler than Abu Dhabi. And though I love the Lebanese and Indian restaurants that are my staple here, I can't wait to break out of the current rut and eat at some of my favorite restaurants in New York.
My excitement and anticipation only intensified this week as I put together our Foursquare list of almost 200 top New York City restaurants, all of which have been tested and enthusiastically approved by a member of our team. One might say this is the ultimate list of the very best New York City eating establishments. Do you agree?
Of course, I love the classics (not much beats the sophisticated prix fixe lunch at Jean Georges), but I also look forward to indulging in inventive bites like the Japanese fried chicken and fresh homemade tofu at EN Japanese Brasserie and the stool-top tapas with a Batali twist at Casa Mono. My carnivorous cravings will be satisfied with the Shake Shack burger or, better yet, a big Peter Luger steak served "black and blue." For dessert, I'll go with my old standby favorite, the banana pudding from Magnolia Bakery.
For a few more months, I will have to "settle" for shawarmas, chicken tikka, and the like (it's not really settling, as the Lebanese and Indan food in Abu Dhabi is fantastic), but I will be looking longingly at that Foursquare list to help me plan my stateside eating adventures. In other words, I can't wait to cool down and chow down!
The Purple Passport
Jean Georges
The Purple Passport
EN Japanese Brasserie