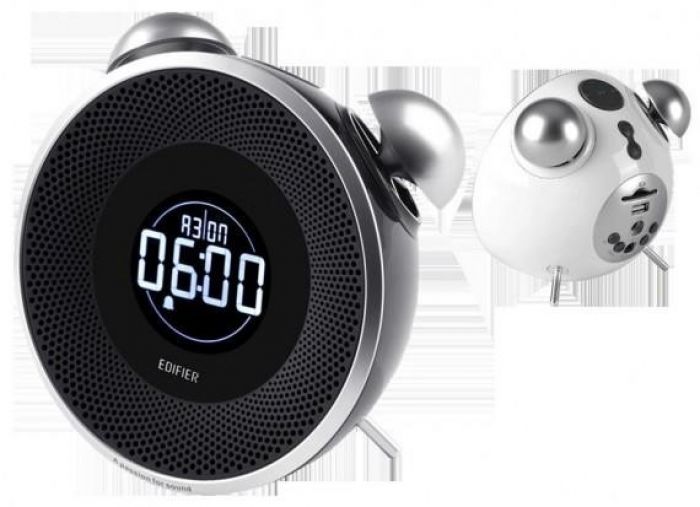 Edifier
Smart devices and their accompanying accessories are the latest craze today but what if you prefer the vintage look of yesterday to today's contemporary designs? The folks at Edifier took this into consideration when they released the Tick Tock retro style alarm clock. With just one look, you will be taken back in time but the unit has all the modern conveniences and high tech sound that everyone loves today.
Edifier has come out with an entire line of retro style speaker systems, including the Tick Tock Dock, Tick Tock Bluetooth and Tick Tock SD/USB/FM radio. We love the Tick Tock Dock, which features a half-round design reminiscent of the classic alarm clocks from the 1960s complete with docking station. The biggest difference in this technology is that the "bells" on either side are actually omni-directional stereo speakers that deliver expansive 360-degree sound.
Simply place your smart phone in the docking station and you can listen to your favorite music that is easily controlled using the track, input selection and volume keys located on the top of the clock. An auxiliary input jack allows for other media devices to also be connected to the clock and there is also a built in FM radio.
When that dreaded alarm goes off each morning, you will easily see the time and date through the large round LCD display. The alarm will either emit an alarm tone (there are five available to choose from) or play music from the FM, Dock, Bluetooth or AUX input. We also loved the sleep function that allowed us to initially fall asleep to our favorite music.
For more information, visit www.Edifier.US.com.