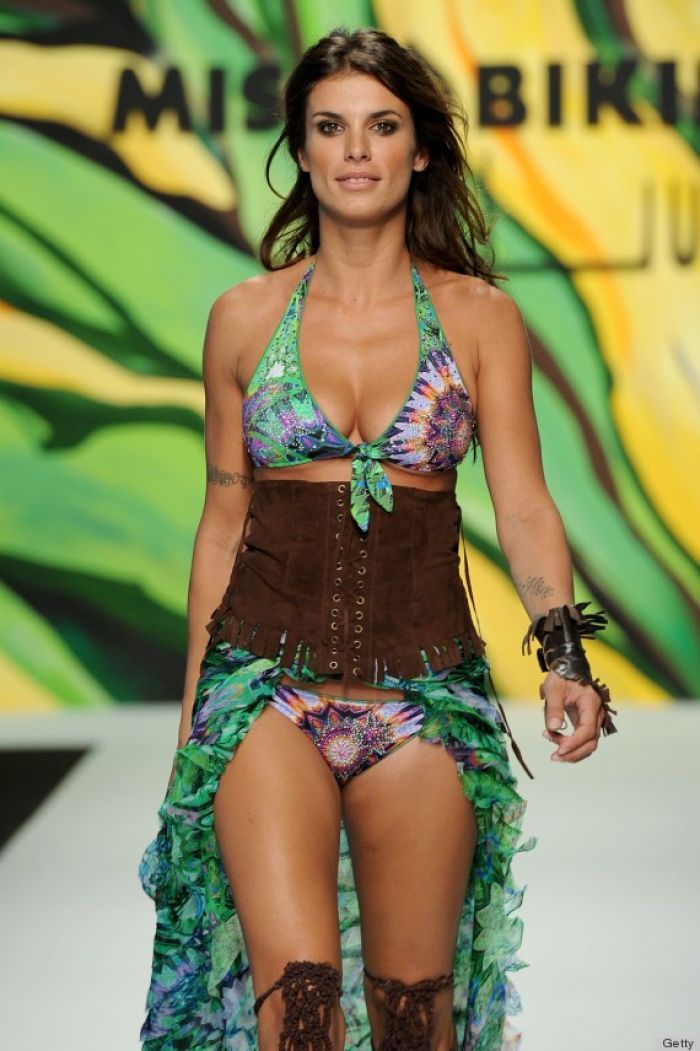 Courtesy Huffington Post
34 year old model, Elisabetta Canalis showed off all of her assets in Milan this week. She worked the catwalk for the Miss Bikini Spring/Summer 2013 runway show and everyone took notice. Previously working the dance floor for the hit show, Dancing with The Stars, Canalis is no stranger to being in the spotlight.
As of late the model has been talked up because of her juicy love life. Canalis previously dated Hollywood hunk and notorious bachelor, George Clooney and also seems to enjoy the on-again-off-again fling with MTV's star, Steve-O. Quite the contrast in men!
All men, and women for that matter, were in awe as Canalis strutted her toned bikini body in next year's fashions. Check out the show up close and personal for yourself on Huffington Post.