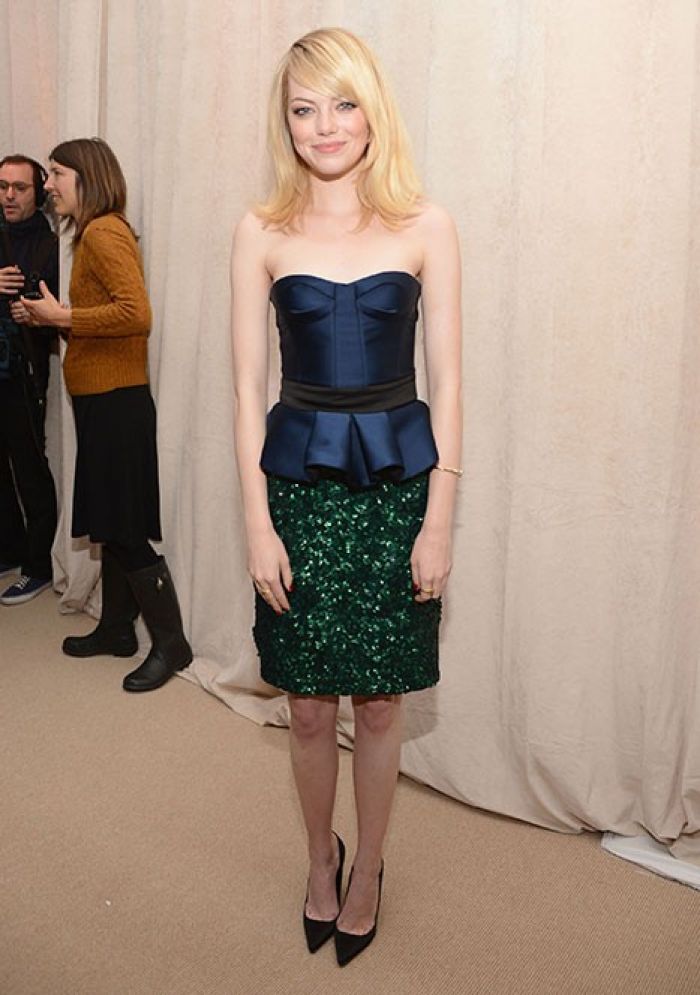 Andrew H. Walker/Getty Images
While the 24-year old actress isn't likely going to make a career out of it, she apparently performed very well as a wedding official for her friends' wedding over the weekend. Other celebrities have done a similar thing for friends in the past, including Jason Segel, Kathy Griffin and Tori Spelling.
Emma Stone is known for playing a variety of roles on the big screen whether it's an aspiring writer in "The Help" or a high school student in "The Amazing Spider-Man" but over the weekend she took on a very different job: wedding officiant!
The 24-year-old was said to be polished and poised while presiding over the marriage of her publicist, Holly Shakoor, and "Gangster Squad" director Ruben Fleischer at Twin Peaks Ranch in Ojai, California, on Saturday. Stone "didn't seem nervous at all," an eyewitness told Us Weekly. The actress, who introduced the bride and groom, shared personal stories about both of them (she's known Shakoor for six years; Fleischer directed her in 2009's "Zombieland"). Read More