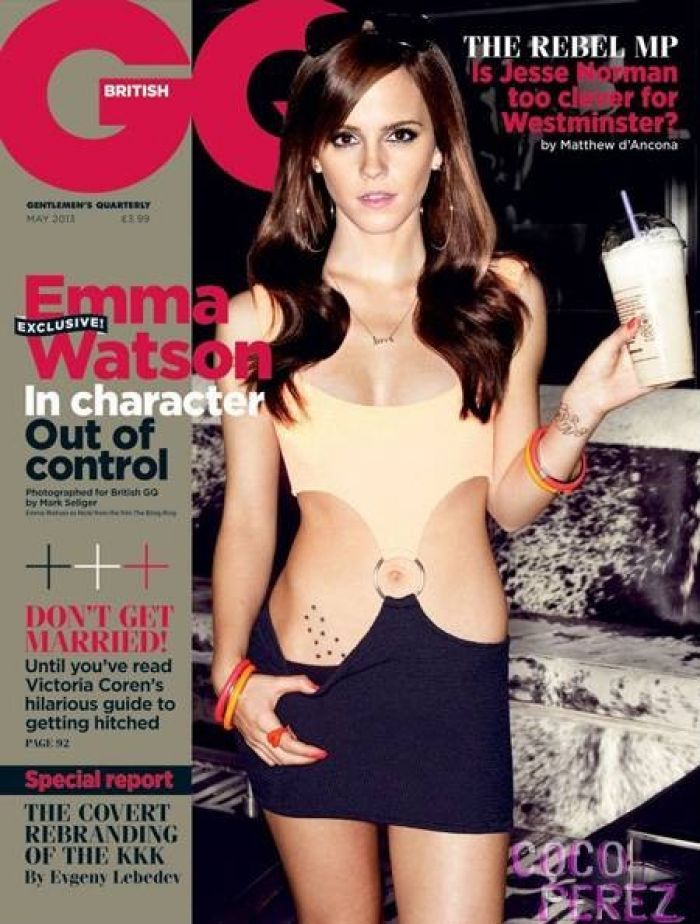 GQ
Lately, Emma Watson has been looking to shatter the innocence of the Harry Potter series, but that might be the wrong move for her career. Seeing her in fashions like this seems to take away a lot of the charm that I felt was associated with the actress; however, I could be terrible incorrect here. What do you think of the new Emma? Love it or hate it?
†
Emma Watson has been doing everything to separate herself from her Harry Potter image and if her new cover for British GQ doesnít do it, we donít know what will!
For mag's May cover, the 22 year old is dressed as Nicki, the character she plays in the highly anticipated film the The Bling Ring.
If we didn't know any better, we'd say she was auditioning for the part of Julia Roberts' daughter or younger sister in the sequel to Pretty Woman! Read More