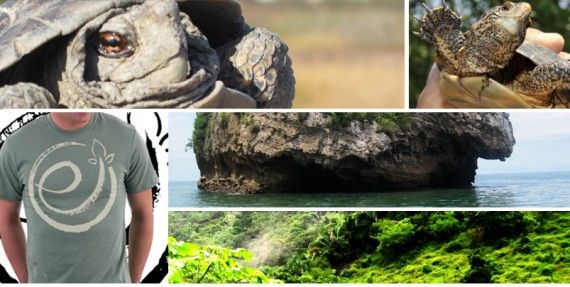 emy's clothing
Press Release

Emys Clothing
Barry Nerhus founded Emys Clothing with the vision of building a profitable and ethical company. Barry is a trained conservation biologist that understands the importance of conservation and living sustainably. He has seen firsthand the environment sacrifices made for economic progress, and has worked directly to save endangered species and restore native wildlife habitats. Emys is the ancient Greek word for turtle; the founder is a turtle biologist and has contributed research to help save turtles. Our mission is to use sustainable products to increase the global awareness of the necessity of environmental stewardship. Bamboo fabric is a fantastically sustainable product. Bamboo is a perennial plant that can be harvested without killing the plant, so it grows back. Other benefits of bamboo include: rapidly sequesters carbon dioxide, requires less energy and water to grow, reclaims destroyed land rapidly, can be harvested sustainably, and it is biodegradable unlike synthetic fibers.

Bamboo is a far more logical and environmentally friendly material to use than conventional cotton. Conventional cotton cultivation uses 25% of all insecticides and 10% of all pesticides worldwide. In 1995, conventionally grown cotton fields in California had more than 17 million pounds of pesticides applied. Of the 17 million pounds, less than 10% of the applied pesticides were effective at eradicating pests. Unused pesticides dissolve into our atmosphere, soil, and water where it can then infiltrate into higher organisms such as humans. This unnecessary damage to our environment also leads to damage to our own bodies. Using pesticide free organic products makes more sense! Using bamboo makes more sense to conserve our precious bodies and our precious earth's resources such as water.

We at Emys Clothing believe that it is necessary to instill a sense of community responsibility to protect and manage our local ecosystem. We also believe in giving back to the community; 10% of the proceeds will be donated towards the conservation of the customers' local ecosystem. This ideology of local community based conservation promotes not only a benefit to ths customer, but to the planet in its entirety. We hope that this initial inspiration will grow. We live within one planet and we all need to contribute to ensure all life's survival.
With our business model, Emys Clothing bridges the gap between the sciences, arts, and fashion to build a strong foundation together as a society. Our clothing line has colors and designs inspired by a blend of wildlife, nature, and arts. Many of our colors are dyed to match colors that the owner has seen in his travels as a biologist throughout the world. Our bamboo clothing is softer, breathes better, and less environmental impacts than cotton. For every t-shirt purchased, roughly 1/3 of a pound of pesticide not applied to our planet. The line consists of women's active wear, including racerback tanks and yoga pants, and also men's and women's casual wear including hoodies, v-necks, and, crew necks. Please visit our online store at www.emysclothing.com and follow us for our exciting conservation adventures on www.facebook.com/emysclothing and on twitter @Emys_Clothing